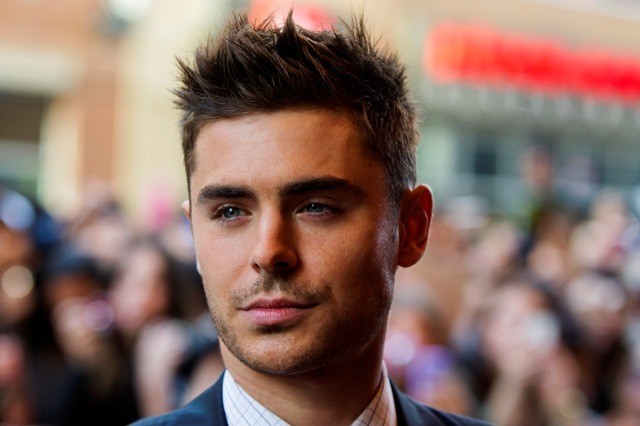 Zac Efron broke his jaw in an accident outside his home in Los Angeles over the weekend. This jaw has now been wired shut and the actor will not be able to speak for a while.
Zac Efron reportedly broke his jaw when he slipped on a pool of water outside his Los Angeles home over the weekend. Apart from the broken jaw, the actor also got a huge gash on his face which required several stitches, TMZ reported.
The actor's broken jaw had to be wired shut and sources confirmed that the actor won't be able to speak for a while due to the injury. Though the "slipping" incident may be true, the media speculates that the broken jaw may have resulted from another "bizarre" accident. Efron was recently released from a rehab where he had taken help to get over his drugs and alcohol problems.
"He realized he needed outside help," one friend explained to US Weekly. "He reached out for it and is doing great now. He just needed to find himself," another friend added. "With him acting sometimes erratically on the set of his recent film 'Neighbors' his real friends started to worry about him."
If reports are to be believed, Efron is currently dating Lily Collins. Rumors of their relationship first surfaced when the two were spotted holding hands in public last months. According to the "Lucky One" actor's friends and family, Collins may be the right girl to help Efron get over these trying times.
"Lily is the perfect girl for Zac to be dating right now. She's young, gorgeous and smart -- but more than anything, she doesn't drink or use drugs," a source told StarPulse.com. "Zac knows if he wants to save his career and his life, he needs to stay sober and it's making his transition a lot easier to be dating someone like Lily."
Owing to his cocaine addiction and recent rehab release, the actor has had to cancel promotional tour for his upcoming film "That Awkward Moment" which is slated for a January release.