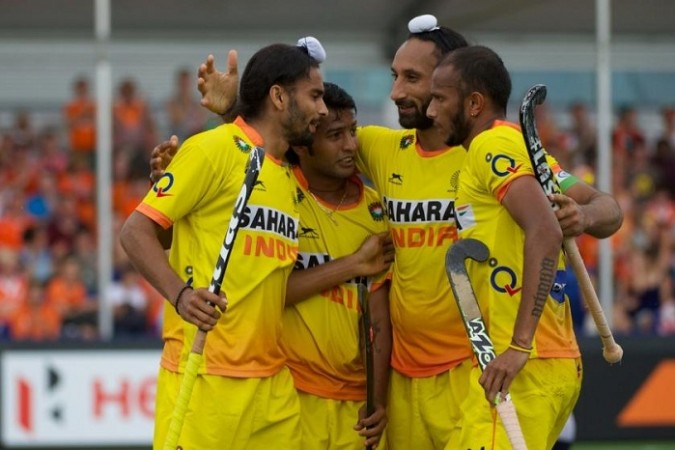 India will miss the services of their striker SV Sunil during the FIH World League Semi-Final, as he was injured during a training session.
The HWL is set to be played in Belgium on 20 June. Top teams such as Pakistan, Australia, and Malaysia amongst other teams will make the competition a grand affair, and with the competition witnessing such top teams from around the world, SV Sunil is going to be sorely missed by the Indian team.
The player is known for his terrific runs inside the circle, where he is good at penetrating and finding ways to score goals. Apart from such skills, his speed is something, which the Indian team will miss.
Hence, other strikers in the team need to shoulder the responsibility under such circumstances. Indian forward Yuvraj Walmiki feels the team will miss his speed and also called him as the 'speed demon' of the Indian hockey team.
"We will miss him on the field as he is the speed demon of the team. The way he tears through the heart of the opponents defence is remarkable. But we need to learn on playing under situations where key players have to miss out because of reasons beyond anyone's control," IANS quoted Walmiki as saying.
Under new coach Paul van Ass, India were decent in Sultan Azlan Shah, where they finished third in the competition. They were not consistent, which was a major point of concern, but their performance against Australia reflected the quality in their side, where they defeated the Aussies 4-2.
It is such performances, which the new coach van Ass will want from his team. There were certain areas, where the Indian team looked below par, especially front of goal, despite playing a good game.
Walmiki has huge belief in van Ass and feels that the team are learning from the Dutchman, who is teaching the players to to change their game from offense to defense in no time.
"Under new chief coach Paul van Ass, we are learning how to change our game from attack to defend in a matter of a few seconds. All the players are now part of the team's defensive strategies and I am learning the skills and defending tactics," said Walmiki.
India's big test will lie in the FIH World League where Indian team has been pitted against Australia, France, Poland and Pakistan in group A, which is a tougher group compared to group B.
Belgium, Great Britain, Malaysia, Ireland and China make up group B.