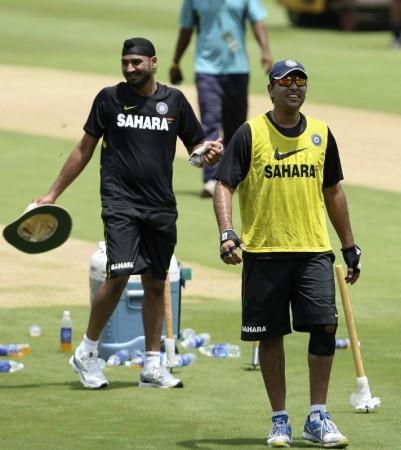 When India take on New Zealand in the first T20 match at Visakhapatnam on Saturday, there will be only one thing on everybody's mind - The return of Yuvraj Singh.
Yuvraj has been sidelined for a considerable time after being diagnosed with cancer. The southpaw's battle with the disease has been well chronicled with the return to international cricket the crowning moment in a remarkable comeback.
"It is hard to believe that I will be playing for India again," Yuvraj said. "A few months back I had trouble climbing four steps, now I can't wait to take the field. It is like starting a new life."
The left-hander, who has made the limited-overs formats his own, is sure to get an ovation unparalleled in recent times from the expected sell-out crowd. The match will be an emotional one for Yuvraj, no doubt, but the game will also be the first step for India towards reclaiming their T20 crown in Sri Lanka.
New Zealand are no mugs when it comes to the T20 format; they have a 3-0 record against India in the shortest format of the game, although all of those matches have been played away. The Kiwis, however, are reeling from a 2-0 Test defeat at the hands of the Indians and will need to pull their socks up if they are to pull off a victory.
The return of Daniel Vettori, added with the experience of Jacob Oram, Kyle Mills and Nathan McCullum will be welcomed, with T20 danger-men Brendon McCullum and Ross Taylor already in their ranks.
India, on the other hand, will also say a big hello to a certain Turbanator. Harbhajan Singh has not played for India for over a year, and has seen his chances, particularly in the Tests, diminish drastically thanks to stellar form shown by fellow off-spinner R Ashwin and Pragyan Ojha.
Harbhajan will see this two-match T20 series and the ensuing World T20 as the perfect platform to show the selectors he still has it in him to play consistently and competently for India in all formats of the game.
Mahendra Singh Dhoni will look to put away all the distractions - however welcomed and storied - to the back of his mind, as he tries to find the best XI for the team and plots a World Cup victory.
It is impossible to predict a T20 match; it can be decided on one bowling spell or one quickfire innings. What can be guaranteed, though, is that with Yuvraj and Harbhajan back, it will be an emotionally-charged three-hour affair.