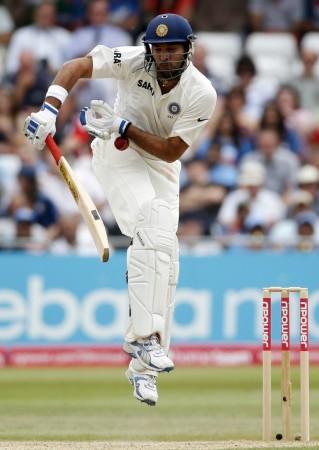 Many may be wondering why Indian all-rounder Yuvraj Singh is not included in the upcoming ODI against West Indies. The reason is that he is battling a "non-malignant tumor" in his left lung.
Yuvraj's mother Shabnam said that her son had been doing through extremely tough time for a few months after being diagnosed with a non-malignant tumor. He was troubled by bouts of coughing and vomiting during the 2011 World Cup which India won. Then the family thought it was due to stress and didn't want to disturb his game at that crucial time.
Yuvraj sought medical advice as problem persisted even after the World Cup. Initial medical test revealed that there was a "golf-ball-sized lump over his left lung", an abnormal tumor called lymphoma in medical terms. His family was worried on being told that it could be malignant.
He went through several tests after the tour of England to ascertain the true nature of the tumor. Further reports indicated that he has a non-malignant and non-threatening tumor that can be treated through proper medication and therapy.
Revealing that he was feeling better and on the course of full recovery, Yuvraj tweeted: "Overwhelmed with ur love n support. I am absolutely fine, just need to get match fitness and training will be back soon."
Owing to his health problem, Yuvraj has decided to opt out of the upcoming ODI against the West Indies and the Test series in Australia. However, his mother said that he was working hard on his fitness and would be able to play the ODI in Australia.