Yuvan Shankar Raja's third marriage has been a mystery for his fans across the globe as the music director married a Muslim girl in a hush-hush manner, leaving a lot of questions unanswered.
Now, he has broken his silence and responded to all the questions via The Times of India. Below, we bring you the highlights of his response:
1) Even as Yuvan Shankar Raja says that the marriage did not happen all of a sudden, it was fixed after news of the third wedding was out in the media. It was too much for the girl's family to handle. Hence, the wedding was conducted in short notice.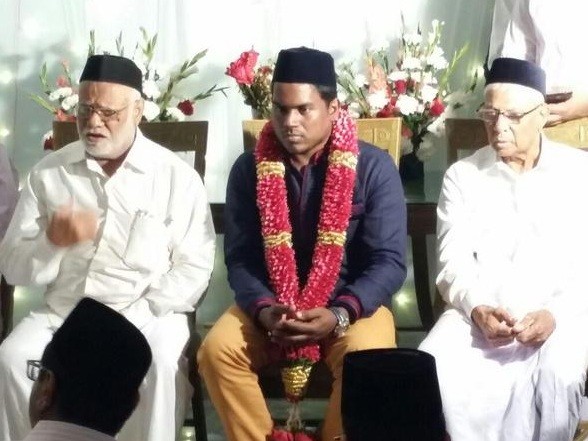 2) The musician claims that he had informed his situation to his father Ilaiyaraaja and told him that he might tie the knot in next two days. Raaja was fine with his decision and informed his son that he could not attend the marriage due to other commitments but asked him to come to his home to seek his blessings. His relationship with his father remains good.
3) Yuvan Shankar claims that he had never imagined that he would marry a girl with only his sister by his side. He even felt lonely but the girl's side understood the situation and handled it well so that he doesn't feel left out.
4) The "Mankatha" music director clarifies that he did not convert to Islam to just get married to a Muslim girl. The conversion happened for a spiritual reason and it has no connection with his wedding.
5) He says that the girl's family calls him by his new name Abdul Haliq, but friends continue to call him Yuvan. He has decided to retain the same name for films as it is a brand. The new name will not relate to the audience.
6) Earlier, he was proud of being a celebrity. But after converting to Islam, he is completely grounded and such thoughts do not arise any more. There is calm within.