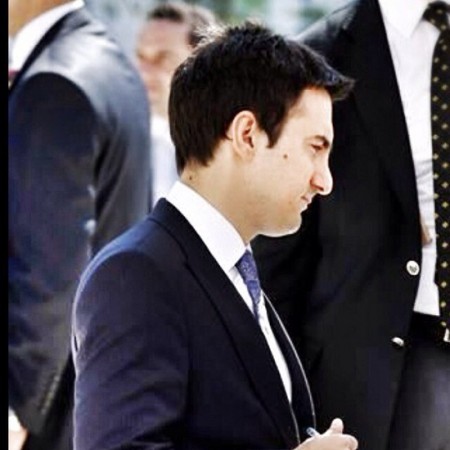 Twitter users reacted with anger and disgust after a photograph emerged showing Yusuf Yerkel, the adviser of Turkish Prime Minister Recep Erdogan, kicking a relative of a mine accident victim on May 14.
The incident reportedly took place during Erdogan's visit to Western mining Soma, where the PM is understood to have had to face the ire of the general public and the relatives of the 282 coal miners, who were killed in the mining accident on Tuesday.
The situation rapidly got bad for Erdogan during the visit and he was forced to take refuge at a supermarket, after angry crowds called him a "murderer" and "thief".
As the protesters were clashing with the police, the situation went from bad to worse, after Yerkel, one of Erdogan's advisers, was photographed kicking a protester who was being held down by two soldiers.
Accoring to a Hurriyet Daily News report, Erdogan's bodyguards had apprehended the protester, after he was seen kicking an official car belonging to the PM's convoy. And an enraged Yerkel, who had witnessed the scene, lost his cool and ran towards the protester and kicked him three to four times.
The situation spiraled out of hand and, following the incident, the enraged crowd destroyed the ruling Justice and Development Party's office in the area.
The photograph of the kicking incident was published by several local dailies, and since then it has widely been circulated on social networking sites.
Public anger has been tipping against the Prime Minister, especially following his remark, downplaying the disaster as "ordinary things" which also occur in many other countries, similar to the 19th-century mine accidents in Britain.
The incident has been condemned globally but Yerkel, who was a PhD candidate at Soas, University of London in 2010, is yet to make a statement on his outburst in public.
Twitter reactions:
Outrage as Turkish Prime Minister's advisor is snapped kicking a protester held down by special forces [pic] http://t.co/RJOVhLTe8g

— Daddy (@LifeisSavage) May 15, 2014
@enough14 This is what happens when you protest Turkish PM Erdogan. His advisor comes and kicks you! Today in Soma. pic.twitter.com/TiIt9L6pxC — GURKAN KILICASLAN (@KILICASLAN) May 14, 2014
Shameful!!! @YusufYerkel, advisor to #Turkish PM Erdoğan, "reaches out" to grieved relatives of dead miners in #Soma. pic.twitter.com/HYsMhoRDo2

— Aykan Erdemir MP (@aykan_erdemir) May 14, 2014
SOAS should act immediately to condemn Advisor of Turkish PM, Yusuf Yerkel who attacked a family member of a deceased miner in Soma. #Soma — hallöchen. (@denizusko) May 14, 2014
PM punches, his advisor kicks. This is what Turkish government does for #Soma victims https://t.co/mTXUkxQTk6 pic.twitter.com/gUaNWFF95O

— Dünyadan Çeviri (@DunyadanCeviri) May 15, 2014