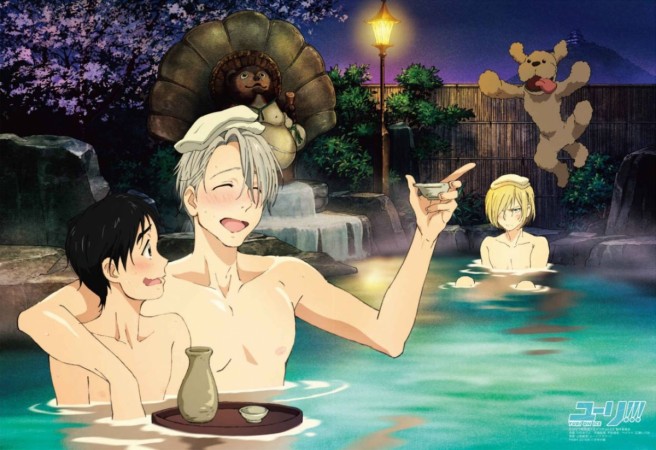 And so, unique and ambitious anime series Yuri on Ice has come to an end, after having introduced its audiences to the world of figure skating and how enthralling it can be. The show has created a lot of figure skating fans all over the world.
Yuri On Ice episode 10 recap: Victor and Yuri get engaged
As the series progressed, the followers could all see the quality of the skates go down. But by the end, Yuri's performance was the only thing that maintained its beautiful details from the start till the end.
As expected, the gold medal went to the male protagonist. This, however, did not stop the fans from watching it. The storyline continued to captivate the viewers and keep them longing for the next episode.
The one drawback of this series would be the lack of background story of the characters, such as the lukewarm relationship between Yuri and Victor, and the lack of information on Yurio's family.
The story has a lot of potential to become a remarkable saga and the short 12 episode did not do it justice. There were so many parts of the story that could have been told in detail that would have made it even more gratifying and the characters more alluring.
Nonetheless, this is one of the best animes of 2016. Despite these few drawbacks, this show is extremely compelling because of its unique material -- ice skating. This in itself is an attractive sport and got a lot of anime fans interested from its first trailer release and also it is straightforward about queer relationships. In this way it catered to a lot of mainstream audiences.
This final episode showed how tremendously Yuri has grown, he's looked up to Victor all his life and now he skates just like him even breaking Victor's record. But this also means he is only a copy of Victor, he still has to find his style that will be his very own.
This episode clearly suggested that there will be a second season probably with Victor back in the competition, maybe the next season will have Yurio, Yuri and Victor in the Grand Prix Final, which would be exciting to watch. But for now, the show's over folks, let's hope and pray for the next season to arrive soon and mesmerise us once again.