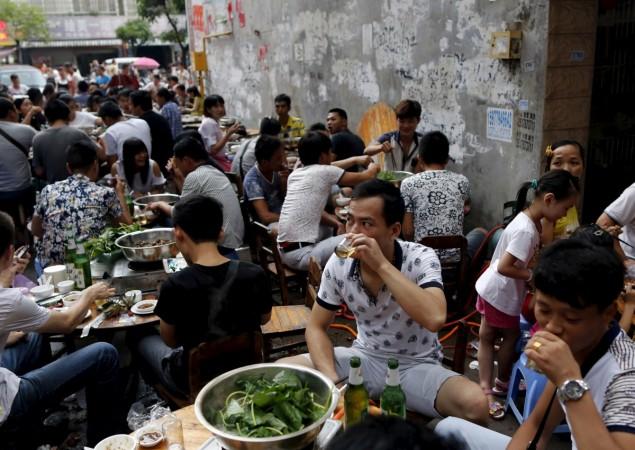 The annual dog meat festival opened in the southern town of Yulin in China on Wednesday despite rumours that the authorities would impose a ban on the festival this year. The controversial festival, which involves killing dogs for their meat, takes place every year in the country's Guangxi province.
Campaigners in the US and animal rights groups had earlier said vendors and officials had reached a compromise and agreed to display only two dogs per stall. However, several carcasses of dogs were seen hanging at the stalls at the Nanqiao and Dongkou markets in the city. Media reports suggest there was a heavy deployment of police personnel outside the market and at all intersections.
However, the local vendors were quoted by the BBC as saying that they had not heard anything about the ban on the dog meat festival. The government of Yulin has also maintained that it does not officially organise the festival and cannot ban it for the same reason. Consumption of dog meat is not illegal in China.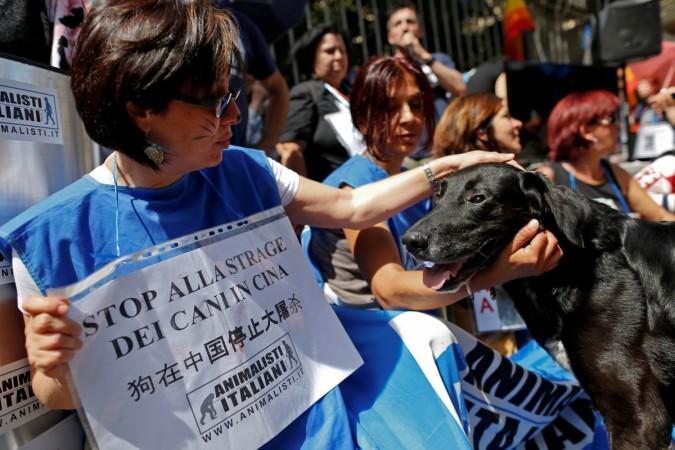 The government is also unhappy with the annual media coverage of the festival. It had prohibited the slaughter of dogs in public in 2016. Media reports suggested there was less of slaughtering of dogs in public even though the scale of the festival in not known yet.
According to the Humane Society International, around 10-20 million dogs are killed and eaten every year in the course of the 10-day festival. Canines are also boiled alive as it is believed that the more terrified they are, the tastier their meat is. Vendors have previously said the protests have encouraged more people to eat the dog meat.
The market also sells cow tongues, pork hocks and trotters besides selling poultry, tanks of fish and vegetables and fruits, including lychees. "Despite the fact that there does not seem to be a ban on all dog meat, the festival appears to be smaller this year, with fewer dogs losing their lives to this cruel industry," Irene Feng of Animals Asia told AFP.