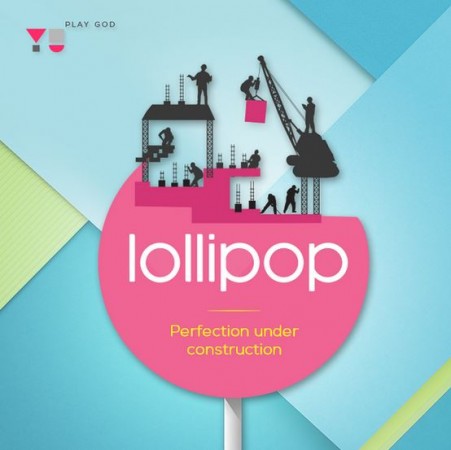 The much-anticipated Cyanogen 12 OS (Android Lollipop) update to Micromax's YU Yureka might get delayed for a few more days, says the company.
Early this month, the company (via Facebook) had posted a Dot-to-Dot puzzle, hinting the Yureka will soon the taste sweet candy flavoured Lollipop OS update.
"COMING SOON TO A YUREKA NEAR YOU!" read the YU Facebook wall post. In the Dot-to-Dot puzzle there were 26 dots leading many to believe that the company might roll out the new update on 26 March.
[Read more: YU Yureka to Get CyanogenMod Android 5.0 Lollipop OS Update May Release on 26 March, Hints Micromax]
Now, YU (via Twitter) has announced that the Lollipop update release has been delayed for further testing.
"Patience is bitter but the fruit is sweet! Community beta testers taking a while to sugarcoat lollipop," reads the YU Twitter post.
Though this might dishearten some fans, we believe this is a good move by YU & Cyanogen. They better iron out all the bugs and then release the update, or else they may have to face the wrath of the angry fans.
Since the launch of Android 5.0 in mid-November to Nexus devices, Google has released two stability updates v5.0.1 & v5.0.2 and yet they failed to fix numerous bugs.
Later this month, Google deployed the first major MR-1(Maintenance Release ) aka Android v5.1 Lollipop to Nexus 5 and Nexus 6. But once, again there are reports surfaced that 5.1 Lollipop failed to fix the nagging memory leak bug (first noticed in v5.0.1), which made certain apps to hog phone's RAM memory leading to sudden app crashes on Nexus 5 devices.
Consumers opened thread on the official AOSP (Android Open Source Project) Issue Tracker to get the attention of Google.
[Read More: Android 5.1 Lollipop Fails to Fix Memory Leak Glitch; Stability Update with Bug-Fix on way, Confirms Google]
Later, Google officially acknowledged the memory leak glitch in the Android 5.1 Lollipop and claimed that it has actually fixed the aforementioned bug during the internal testing and has promised to release another update soon.
Now, the new update with build number 5.1.0 (LMY47I), understood to be the software patch has been made available to the Nexus 6 and Nexus 5 via factory images.
[Read more: Google Releases New Android 5.1 Lollipop Update via Factory Images to Nexus 6, Nexus 5; Will it Fix the Memory Leak Bug?]
So, it is better to wait for glitch-free update from Cyanogen, than upgrade to a half-tested bug riddled firmware on YU Yureka.