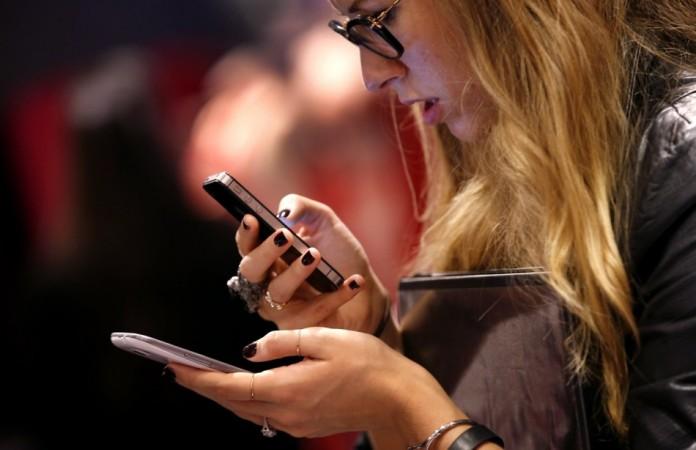 Early this week, homegrown smartphone maker YU Televentures Ltd (a subsidiary of Micromax) unveiled the Yuphoria smartphone in India.
The new Micromax YU Yuphoria is endowed with a premium metallic frame, 64-bit class chipset, a sumptuous 2GB RAM,16GB memory, a 8mp camera and it costs less than ₹7,000.
Like its sibling YU Yureka, Yuphoria is poised to upset the apple cart in the budget and mid-range smartphone segments in India and give stiff challenge to popular MNC brands like Lenovo A6000 Plus, Motorola Moto G (2 Gen) and Microsoft Lumia 640, which cost way above the Yuphoria, but feature sub-par hardware inside them.
To provide some perspective on these phones, we have listed key features of devices, which are certain to help in making an informed decision before buying these smartphones.
Display:
In this aspect, there is no clear winner, as all of them sport the same 5.0-inch HD (1280x720p) IPS screen with pixel density of 294 ppi (pixels per inch).
Processor, RAM and Storage capacity:
Yuphoria and Lenovo A6000 Plus have an edge over their rivals, as they come packed with the advanced 64-bit class Snapdragon 410 series quad-core CPU aptly backed by sumptuous 2GB RAM and 16GB inbuilt memory.
Microsoft Lumia 640 too houses a same Snapdragon 410 series chipset, but still falls short, as it backed by just 1GB RAM and 8GB inbuilt memory.
The advantage of having 64-bit processor is that the phone performance and RAM management will be more optimized and efficiently used among the apps. Users are less likely to face lag during multi-tasking.
The new Android applications starting this year will rollout with 64-bit architecture compliant codes, making YU Yuphoria, Lumia 640 and A6000 Plus future-proof.
On the other hand, Motorola Moto G (2 Gen) ships with a sub-par old generation 32-bit class Snapdragon 400 series processor which comes paired with 1GB RAM and 16GB storage capacity.
Camera:
Yuphoria ships with an 8.0-megapixel camera with LED flash, f/2.2 aperture, 1.4um pixel size, HDR, full HD video recording ability. On the front too, it boasts a superior 5mp snapper with f/2.0 aperture 4-physical element lens, 86-degree wide-angle photo capture ability.
Lenovo too comes packed with 8mp camera on the rear-side, but on front it features 2mp camera.
Microsoft Lumia 640 houses a feature-rich 8.0-megapixel camera with LED flash, f/2.2 aperture, auto-focus, 1/4-inch sensor size, Lumia Camera 5 and full HD video recording ability. And on the front, it features a 0.9-megapixel camera with f/2.4 apertures and HD video recording ability.
The Motorola Moto G (Gen 2.) comes packed with an 8.0-megapixel camera on the rear side with LED flash, Auto Focus, Slow Motion Video, Burst Mode, Auto HDR, Panorama, Tap to Focus, HD (720p) video recording ability and a 2.0-megapixel snapper on the front side with HD video recording ability.
[Note: More mega-pixel count in the camera does not guarantee a good quality photograph. It all depends on the type of the lens, size and aperture.]
Mobile Operating System:
Micromax YU Yuphoria comes on top, thanks to feature-rich Cyanogen custom Android OS. YU Yuphoria ships with Cyanogen OS 12 (Android 5.0 Lollipop) out-of-the-box.
Cyanogen takes Android experience to a level like no other Custom ROM developer does. They provide almost unlimited custom features.
Advantages of using Cyanogen OS include option to remove any app (even the pre-loaded ones which come with the phone), enhanced performance, better RAM management, regular security updates, quick settings configuration option, regular monthly update, privacy guard (gives users the control to what the applications can learn about you and your contacts),Global Blacklist (gives users the ability to flag telemarketers, robo-callers, annoying people and blacklist them) and many other customization options.
Moto G (Gen 2) comes close second as it runs on the near-stock Android OS to enable phone work buttery smooth. Few months back, it also got updated to the latest Android 5.0 Lollipop and is expected to receive another v5.1 firmware soon.
A6000 Plus runs on the Android 4.4.2 KitKat with custom Lenovo Vibe UI v2.0.
Microsoft Lumia 640 runs on the company's proprietary Windows Phone 8.1 OS (with Denim update). It boasts of intelligent Cortana voice-assistant search support. Users can just speak to the phone perform functions like send/read new messages and suggest eateries nearby.
This intuitive digital assistant is capable of learning owner's behaviour over time and store information (with permission) to use it to make recommendations and suggestions tailored specifically to the user and is adept at setting calendar appointment and also offers the ability to proactively warn you when it's time to leave for your next appointment or remind you to pick up milk on the way home.
Furthermore, Microsoft Windows based phone come with free value-added Office apps, which include Word, Excel, PowerPoint and OneNote. These apps with the help of One-Drive cloud storage makes project work documents available at any Windows operable devices, making it seamlessly accessible anywhere.
But the only drawback of Microsoft Lumia 640 (and other Windows OS phones) is that it lacks in number of value-added apps compared to Android ecosystem, which has vast collection (close to a million) of applications.
[Note: Android users can also use voice-command features via 'Google Now' from phone's home screen, but it is not that intuitive compared to Cortana as well as Moto X's voice-control feature– 'Ok. Google Now'.]
Price:
Price is one of the most important aspects of this comparison article, as it plays a crucial role in the minds of the price-sensitive middle class, who form the biggest chunk of buyers.
Since its debut in the smartphone market, Micromax has been spot-on in terms of expectations of India's handset consumers. It churned out one after another hit product, thanks to budget-friendly prices.
But in the second half of 2014, things began to change, as Chinese brands like Xiaomi, Huawei, Lenovo (also its subsidiary Motorola) and Microsoft (Lumia series) began offering feature-rich phones at affordable prices.
[Read more: Metal-Clad Micromax YU Yuphoria, YuFit Smartband, HealthYU Kit Launched in India; Price, Specifications]
Micromax made a remarkable comeback in late 2014 (December) by announcing a brand new YU series Yureka loaded with top-end specifications for a dirt cheap price-tag. Yuphoria costs ₹6,999 and will soon go on sale on Amazon India via flash sale on 28 May.
[Read more: Micromax YU Yuphoria vs. Yureka: Specification Comparison]
Lenovo A6000 Plus too is sold through flash sale on Flipkart every Tuesday for ₹7,499.
Microsoft Lumia 640 and Motorola Moto G (2 Gen) are available for purchase exclusively on Flipkart for ₹11,999 and ₹10,999 respectively.
Key specifications of Micromax YU Yuphoria, Lenovo A6000 Plus, Motorola Moto G (2 Gen) and Microsoft Lumia 640:
Models
Micromax YU Yuphoria
Lenovo A6000 Plus
Motorola Moto G (2 Gen)
Microsoft Lumia 640
Display

5.0-inch HD (1280x720p) TFT IPS display with full-lamination technology, Corning Gorilla Glass 3 shield and finger-print proof
Pixel density: 294 ppi (pixels per inch)

5.0-inch HD (1280x720p) IPS screen
Pixel density: 294 ppi (pixels per inch)

5.0-inch HD (720x1280p) Screen with Gorilla Glass 3 shield
Pixel density: 294 ppi

5.0-inch HD (1280x720p) IPS ClearBlack LCD screen with Corning Gorilla Glass 3
Pixel density: 294 ppi (pixels per inch)

OS
Cyanogen OS 12 (based on Android 5.0 Lollipop)
Android 4.4.2 KitKat with custom Lenovo Vibe UI v2.0
Android v4.4.4 KitKat

[Android 5.0 Lollipop update released in India]

Windows 8.1 with Lumia Denim update (upgradable to Windows 10)
Processor
64-bit class either Qualcomm Snapdragon 410 Series quad-core CPU
64-bit class 1.2GHz Qualcomm Snapdragon 410 CPU [Chipset: MSM8916]
1.2GHz Qualcomm Snapdragon 400 series quad-core processor
1.2GHz Snapdragon 400 series quad-core CPU
GPU
Adreno 306 graphics engine
Adreno 306 GPU
450 MHz Adreno 305
Adreno 305
RAM
2GB DDR3
2GB
1GB
1GB
Storage capacity
16GB, expandable up to 32GB
16GB, expandable up to 32GB
16GB, expandable up to 32GB
8GB, expandable up to 128GB
Camera

Main: 8.0-megapixel camera with LED flash, f/2.2 aperture,1.4um pixel size, HDR, full HD video recording
Front: 5.0-megapixel camera with f/2.0 aperture 4-physical element lens, 86-degree wide-angle photo capture ability

Main: 8.0-megapixel with LED flash
Front: 2.0-megapixel

Main: 8.0-megapixel camera with LED flash, auto focus
Front: 2.0-megapixel camera

Main: 8.0-megapixel camera with LED flash, f/2.2 aperture, auto-focus, 1/4-inch sensor size, Lumia Camera 5, full HD video recording,
Front: 0.9-megapixel camera with f/2.4, HD video recording,

Battery
2230 mAh with Quick-charge v1.0 technology (users can charge the phone from 0 to 65% within 45 minutes)

Talk time: up to 7 hours
Standby time: close to 160 hours
Music playback time: up to 7 hours
Video playback time: close to 3.5 hours

2300 mAh
2070 mAh
2500 mAh;

Maximum standby time: 36 days
Maximum talk time (2G): 26.5 h
Maximum talk time (3G): 17.5 h
Maximum music playback time: 86 h
Maximum Wi-Fi network browsing time: 10.8 h
Maximum video playback time: 8.6 h

Network
3G/4G-LTE (Cat.4 with 150 mbps down-load speed and upload data with 50mbps speed)
4G
3G
3G
Add-ons
Metal-frame, Saturn-ring camera ring, microSD card slot, Dual-SIM slots, Bluetooth v4.0, Wi-Fi, Pure Wolfson sound and AAC speakers
Dual-SIM (type: Micro) slots, Wi-Fi, Bluetooth, A-GPS, USB port
Dual-SIM (optional) slots, Bluetooth v4.0 (LE), Wi-Fi (802.11 ac), front-facing speakers;
Dual-SIM slots (type: micro), Wi-Fi (802.11 b/g/n), Bluetooth 4.0, micro-USB v2.0, NFC, A-GPS, GLONASS, Microsoft Word apps- Excel, PowerPoint and OneNote;
Dimensions
142.38 x 76.96 x 8.25 mm
141.0 x 70.0 x 8.2 mm
141.5 x 10.99 x 70.7 mm
141.3 x 72.2 x 8.8 mm
Weight
143 g (with battery inside)
128 g
149 g
145 g
Price
₹6,999/-
₹7,499/-
₹10,999/-
₹11,999/-