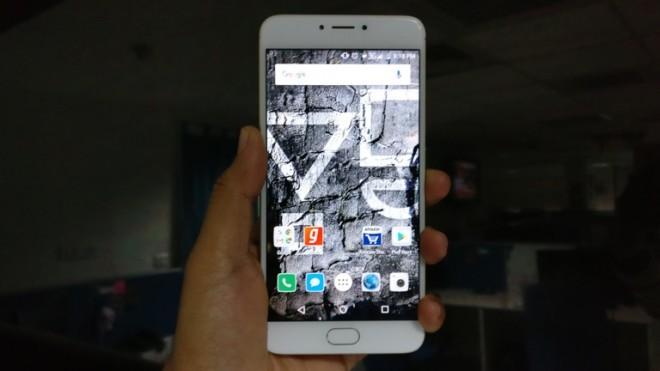 Micromax's online-only sub-brand YU Televentures made quite an impression in the budget premium smartphone market with the launch of its Yunicorn smartphone last month. The handset competes against some of the industry's top sellers such as Xiaomi Redmi Note 3, LeEco Le 2, Huawei Honor 5C, Lenovo ZUK Z1, Moto G4 Plus and more. The Yunicorn certainly has the potential to make a difference, but not without some much needed tinkering.
While the handset delivers to its promise in great performance, there have been some areas of improvements that can make Yunicorn flawless. After using the Yunicorn for almost a month now, we are finally ready with our review that summarises the good as well as the bad.
YU Yunicorn's disruption comes mainly from its impressive spec sheet and the affordable price tag. While the device was launched at Rs. 14,999, the company decided to sell it for a discounted price of Rs. 12,999 for the first month (June 2016). Does Yunicorn give true value for money? Is it better or equal to most rivals in the market? Can you rely on Yunicorn for a good long experience? These are the few questions that we will be answering with our review after looking at every feature closely.
We already spoke of the handset's design, which looks a lot familiar to Meizu M3 Note. The rear design is slightly different, thanks to the premium brushed metal finish. Overall, we do not have any complaints with Yunicorn's design, but a bit of uniqueness could go a long way. Let's jump into the core specifications of the device.
Display
YU Yunicorn features a 5.5-inch Full HD display with 2.5D glass and 401ppi. The display isn't something out of the ordinary as it is comparable to most smartphones in its price range. The colours are decent and vibrant. The brightness levels are good and keep the display from reflecting even while using it in bright sunlight. The bezels in the sides are said to be ultra slim, but there visibility cannot be ignored. It could be because of the white panel in the front.
In our view, Yunicorn's display isn't too great or too bad, but matches the profile for a budget premium smartphone.
Camera
YU Yunicorn comes with a 13-megapixel rear-facing camera with dual-tone LED flash, f/2.2 aperture, PDAF, EIS and Truebright dual-core ISP engine. On the front side of the device, there is a 5MP snapper with f/2.0 aperture with a unique wide angle shot feature. The camera configuration sounds fine, but when we tested it in the real world, the results did not astound us.
While the front camera has some tricks up its sleeve, courtesy of the large aperture to enable good low-light selfies, the rear camera is nothing extra-ordinary. We shot some photos under different lights and the results can be viewed below (in a slideshow).
YU Yunicorn's camera lacks detail and suffers in low light areas. The camera performs equally well in broad day light and well-lit rooms. But the handset's reliance on the external lightening poses a great challenge for avid photographers. The night mode in the camera settings comes to the rescue while shooting in zero lights as seen in one of the images shared above.
Moreover, Yunicorn records in 1080p but lacks 2K shooting, which is disappointing as some handsets in its price range offer the higher-resolution recording feature. While shooting in normal and HDR modes, we witnessed concerning amount delay in processing of photos, which shouldn't be the case for a smartphone with its specs.
As for the camera's UI, users are treated with a slightly different interface and the options can be tricky for some. The capture and video recording buttons are clubbed in a pill shaped box with settings and gallery access found on the either side. At the top of the camera UI, there's quick access to Panorama, PIP mode, which includes the shooter in a rear-camera shot, and normal mode. The selfie camera, flash and HDR options are arranged vertically just above the gallery access at the lower right hand side (in portrait mode).
The blundering camera keeps Yunicorn from earning a flagship title.
Performance
YU Yunicorn was launched with a pretty impressive spec-sheet. Powered by a 1.8GHz MediaTek Helio P10 octa-core processor, combined with 4GB RAM, Yunicorn is bound to do wonders. During our review, we found the handset to seamlessly handle multiple tasks with ease. But there are some kinks that YU needs to work out.
Firstly, its Android on Steroids delivers a near Android experience. There are frequent updates to iron out any bugs. From the time we received the device, we updated Yunicorn twice and the experience only got better. Even then, the UI experienced some lags and stuttered while running some apps. At rare times, the UI seized to respond and the only way to get it to work was to restart. But as we said that was a rare occurrence. It runs Android 5.1 Lollipop, but it is guaranteed to get Android 6.0 Marshmallow.
Below are the results of YU Yunicorn's benchmarking tests on leading benchmarking apps:
Yunicorn features 32GB onboard storage with an option to expand up to 128GB via microSD cards. But the storage slot also works as a dual SIM slot, which means a user can either have a secondary SIM card or a microSD card.
The Yunicorn comes with a fingerprint sensor integrated within the Home button of the device. The level of accuracy and speed is really impressive in Yunicorn's fingerprint sensor. YU has come a long way from YU Yutopia's fingerprint disaster.
Overall, YU Yunicorn is a complete performer, which can be its strongest USP.
Battery
YU Yunicorn has a powerful 4,000mAh battery equipped with fast charging technology. The handset surely delivers on this front. We put the handset through some serious tests and the results have been impressive.
We tested Yunicorn's battery with various activities throughout the day and it lasted a full day. We played games, music, calling, messaging and occasional videos and browsing, to see the battery last more than 10 hours. When we limited our use to calls and messaging, the battery life extended to more than 24 hours to 36 hours, which is quite great for a smartphone of its configuration.
But the sad part was that we couldn't test the Yunicorn's fast charging capabilities since we just got the device without its charger for review. We used our standard power adaptor and microUSB cable to charge the device and it took more than an hour just to reach 50-60 percent. As is the case with any smartphone that comes with fast charging technology, Yunicron requires its own compatible charger to deliver desired results.
In our view, YU Yunicorn will not disappoint you in terms of battery if you are an avid smartphone user.
Around YU
Although we did not use Around YU services to make any bookings or orders (not that we didn't want to, we just dint have the chance), we spent quite some time to understand that Around YU can be extremely useful on a daily basis.
Around YU can be accessed simply by swiping left on the home screen, and the first thing it does is locate you using GPS. Once that is done, it will start looking for the most useful stuff around you such as restaurants, cabs, hotels and more.
YU has integrated a wallet within Around YU to make the overall experience seamless. You can recharge mobile, data and DTH in the simplest fashion.
Around YU is a thoughtful integration that brings all the important services in one place.
Conclusion
YU Yunicorn is a great device for its price and by far the company's best device to date. However, the company should consider improving the camera and UI bugs. Its metal body, fingerprint scanner, battery and Around YU integration makes it a strong rival to most sub Rs. 15,000 handsets. But it is challenging to crown Yunicorn as a flagship device, especially in a market where there are plenty of other options, better and equal, at same or even lower prices.

If you have Rs. 15,000 to spare, YU Yunicorn can be a good choice, but there are devices such as Meizu M3 Note at Rs. 10,000, LeEco Le 2 and Xiaomi Redmi Note 3 at Rs. 12,000, and Lenovo ZUK Z1 at Rs. 13,500, that are worth considering. But it certainly gives a tough competition to handsets such as Moto G4 Plus and Samsung Galaxy J7.