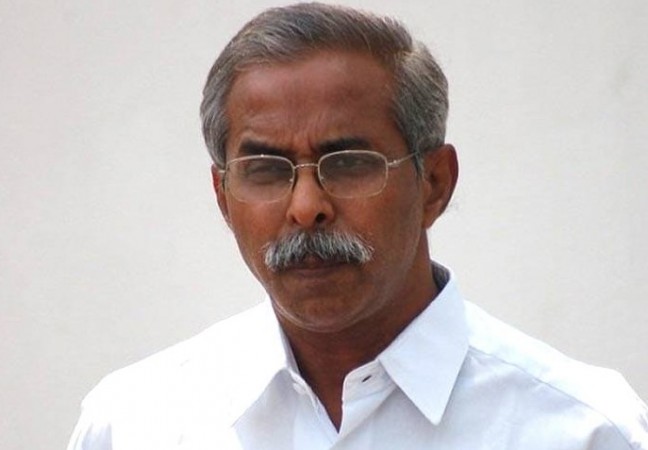 Yuvajana Sramika Rythu Congress Party (YSRCP) leader and former Agriculture Minister, YS Vivekananda Reddy passed away on Friday morning at his home in Pulivendula in Andhra Pradesh. The family has alleged it to be an unnatural death owing to certain circumstances.
Initial reports suggested cardiac arrest to be the cause of his death, but several injuries have been reported on his body leading to suspicion of murder. As per the media reports, Reddy was found lying on the floor by a housemaid, who came to his residence around 6.30 am.
YSRCP former MP, Avinash Reddy told the media that the family has suspicion over Reddy's death as there are two severe injuries on his head and other injuries on his arms and face.
A case has been registered over Reddy's death after his Personal Assistant Krishna Reddy expressed doubts of murder. According to the sources in his complaint, Krishna Reddy specified the circumstances in the bedroom, and bathroom which blood stains witnessed raised many doubts. He said that he found there were two blood injuries on Vivekananda Reddy's forehead and right hand, reported The Hans India.
Till late-night Thursday, Vivekananda Reddy had participated in the election campaigns at Jammalamadugu, chapadu, Duvvuru mandals. Krishna Reddy said that Vivekananda Reddy had discussions with party workers up to 11:30 PM, the previous night and later home alone.
The 68-year old Reddy is the brother of late Andhra Chief Minister YS Rajasekhar Reddy and uncle to the YSRCP President Jaganmohan Reddy. He is survived by his wife Sowbhagya and daughter Veronica. His wife had recently gone abroad and is staying with their daughter.
Andhra Pradesh CM N Chandrababu Naidu has ordered a special investigation team (SIT) to probe the death of Reddy.
Reddy was twice elected as a legislator from Pulivendula constituency and was also elected to the Lok Sabha from Kadapa constituency with a high majority.
His final rites are expected to be conducted at Idupulapaya.