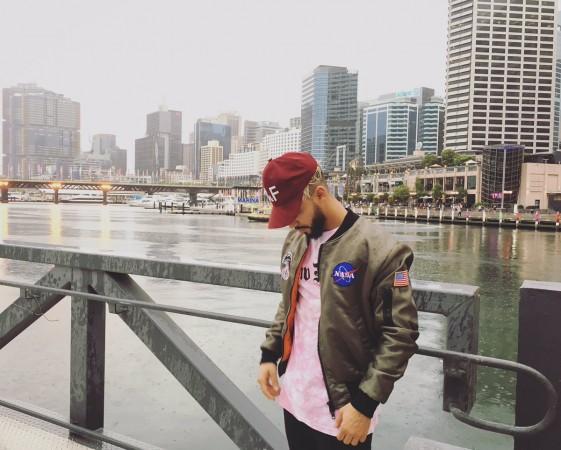 YouTube sensation Adam Saleh, who is famous for his pranks, grabbed headlines on Tuesday after he was allegedly removed from a Delta Airways flight for speaking Arabic.
In a clip that went viral on Tuesday, Saleh and fellow YouTuber Slim Albaher, are seen being escorted off a flight and Saleh saying he was being removed after passengers heard him speaking Arabic and complained to the cabin crew. Initially, this entire incident was believed to be a prank, as Saleh has pulled a few aeroplane pranks before.
Both Saleh and Albaher have released new videos of the incident on their respective YouTube channels, where Saleh says that the issue cropped up after a white woman complained that them speaking in Arabic made her uncomfortable. This prompted her traveling companion, and others, to demand the crew chuck the duo off the plane.
Saleh reportedly began filming the incident when he realised they were being removed from the plane.
The video posted on Albaher's channel shows Saleh arguing with flight crew at the gate and then the captain telling him, "We have an elevated situation ... Everybody's excited. You brought attention upon yourself, and you're obviously doing it for the attention of —," gesturing towards Saleh's camera, to which he responds, "No I'm not, I'm doing it because you kicked me out."
Delta initially released a statement saying the duo was removed for causing a disturbance in the cabin. "We take all allegations of discrimination seriously and we are gathering all of the facts before jumping to any conclusions. Our culture requires treating everyone with respect."
In another statement that was released on Wednesday evening, Delta added: "Upon landing, the crew was debriefed and multiple passenger statements collected. Based on the information collected to date, it appears the customers who were removed sought to disrupt the cabin with provocative behavior, including shouting. This type of conduct is not welcome on any Delta flight."
We got kicked out of a @Delta airplane because I spoke Arabic to my mom on the phone and with my friend slim... WTFFFFFFFF please spread pic.twitter.com/P5dQCE0qos

— Adam Saleh (@omgAdamSaleh) December 21, 2016