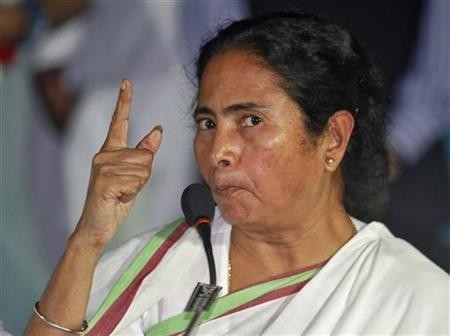 A 25-year-old youth has been arrested in West Bengal for posting 'derogatory' remarks against Chief Minister Mamata Banerjee on Facebook.
Bapi Pal, a resident of Janakinagar village, was arrested late on Wednesday for placing a post on Facebook accusing Banerjee of being involved in terror activities.
The incident comes two years after a professor at the Jadavpur University was arrested for putting up a caricature of Banerjee on Facebook.
Zahirul Islam, president of ruling TMC's minority cell in Malda, filed a complaint at Harishchandrapur police station after Pal posted the comment.
"On October 13, Bapi had, in a very filthy language, commented on the chief minister's Facebook profile accusing her of being involved in anti-national activities and patronising banned Muslim terror outfits," a senior official of Harishchandrapur police station told The Indian Express.
The youth had reportedly lost his job as a Civic Police Volunteer, a group which was introduced by the Kolkata civic body in 2008 to assist the Kolkata Police in traffic management.
Pal has been charged under sections of the IT Act, and has been remanded to a 14-day judicial custody.