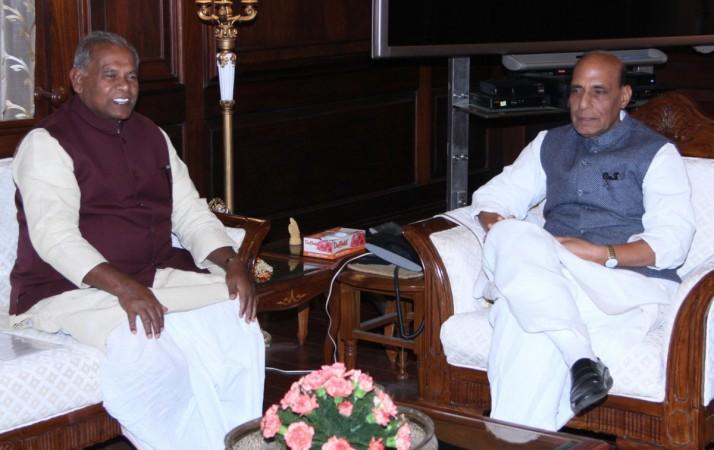 The Patna police arrested a youth on Monday for throwing a shoe at Bihar Chief Minister Jitan Ram Manjhi at a public meeting at his residence.
The shoe did not hit Manjhi, who was heading the weekly "Janta Darbar", a public meeting, at his residence in Patna, according to a NDTV report.
The youth, identified as Amitesh from Chhapra district, claimed that he has been attending the weekly meetings for the last two years but nothing has been done to address his grievances.
He also accused the CM and other politicians of Bihar of playing caste politics. According to a Times Now report, the youth claimed that he sought help from the CM with regard to a false case registered against him.
The NDTV report quoted Bihar police as saying that his interrogation revealed he has two cases against him, including one in which he was jailed for travelling in a train without a ticket.
The "Janta Darbar" was an initiative started by JD (U) leader and former Bihar CM Nitish Kumar. In the public meeting held every Monday, the chief minister listens to the people's problems personally with a promise to address each one of them.