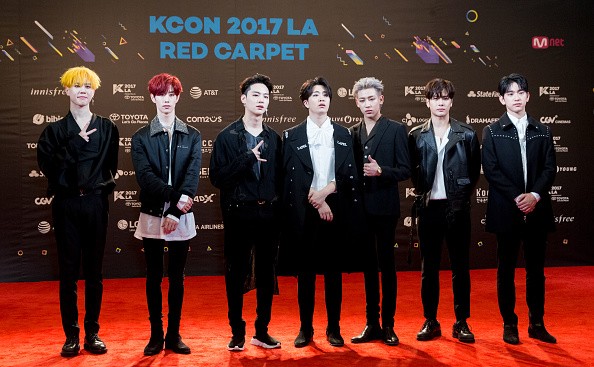 Youngjae of GOT7 expressed his frustration on his personal Instagram account regarding his constant invasion of privacy by obsessed fans also known as sasaeng in Korean.
The idol posted a screenshot of Kakao Talk message saying "I don't like messages like this either, so just stop. Everybody, please stop, stop it, Do my words mean nothing? I have a limit for how much I can take. Do you think it would make you feel good? Constantly being contacted by people you don't know?"
Youngjae further added an ultimatum stating "I've tried to say this politely a few times but you never listen. From now on, I'm going to screenshot and collect all of these messages. Please help make sure that my Instagram account isn't plastered with texts like this."
This is the 2nd time Youngjae posted on his IG about the issue of fans contacting him on his personal Kakaotalk

Could you please just stop? If you love YJ you won't be doing something that he didn't like. You should RESPECT his privacy as an idol & human being! #Youngjae #영재 pic.twitter.com/Vs0kZed7XR

— MYSunshineYJ #Present:YOUNGJAE (@MYSunshineYJ) November 1, 2018
The GOT7 idol has previously aired his views about fans invading his privacy in 2016. The issue has been resurfacing again with many idols fearing that it would lead to some harm.
Jackson, a fellow GOT7 member was involved in a car accident in September 2016. The accident was blamed on his sasaeng who followed him on his way to the airport in China. Later in 2018, Mark had pleaded to his sasaeng against following such drastic measures and to refrain from sending such messages as it could lead to bodily harm or mental agony.
The South Korean boy band consisting of seven members namely JB, Mark, Jackson, Jinyoung, Youngjae, BamBam and Yugyeom was formed by JYP Entertainment. After their debut in 2014, the group garnered attention and fan base for their unique singing style and martial arts inspired moves. Youngjae is the lead vocalist of the GOT7. Youngjae was recently associated with Life Insurance Social Responsibility Foundation for their Suicide prevention campaign.