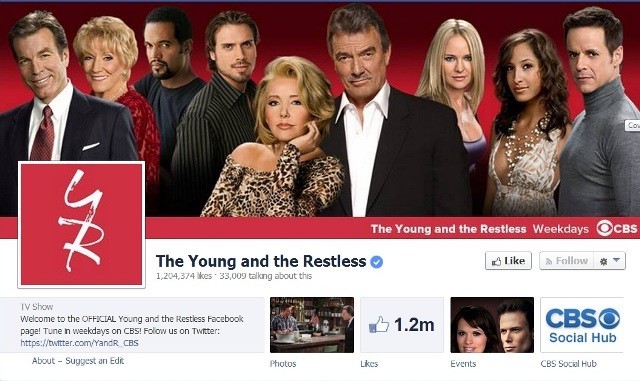 Is Michael Muhney making a return to "The Young and the Restless?" ("Y&R")
In an interesting turn of events it has come to fore that Muhney was spotted on the sets of "Y&R" and he could be reprising his role as Adam Newman.
"The search for an actor to play Adam has intensified in the last few weeks and insiders' report say that Muhney could be back in the mix to reprise the role. The actor, whose controversial exit last December sent shock waves throughout the community, was reportedly spotted at the 'Y&R' studios," Celebrity Laundry quoted a source to 9 June edition of Soap Opera Digest.
Muhney was fired from the show by producer Jill Farren Phelps for an alleged sexual assault. It was being said that Muhney had tried to harass co-star Hunter King. As per the Website reports, King had claimed that Muhney groped her. However, no official charges were filed against the actor.
It was also rumored that veteran actor Eric Braeden, who plays the Victor Newman, had played a role in Muhney's exit from the show. However, Braeden had played down the rumors of him being involved in Muhney's firing. In his interview with Radar Online's Jen Heger, Braeden had suggested that he was not responsible for Muhney's firing; rather the latter had waged a "campaign" to get Braeden kicked out of the show.
"He wanted me off the show because he wanted to be head honcho. In his words, I was the old lion and he was the young lion. He wanted to push aside the old lion. That was in his words to me, at the very end. I welcomed that guy, as I said," Braeden had said in his defence.
"I was prompted to get into 'fisticuffs' with him. If you want to know the truth then the notion that Hunter King came to me and was coaxed by me to go to the top (and get Muhney fired) is utter nonsense," he further said.
Post Muhney's firing, the show was met with severe criticism, so much so that the fans boycotted the show till Phelps re-casted Muhney in Newman's role. Though there is no confirmation in regards to Muhney being brought back to the show, fans are positive that Muhney would be returning to Genoa city as Newman.
"The Young and the Restless" main cast includes Robert Adamson, Peter Bergman, Eric Braeden, Steve Burton and others. The next episode of "Y&R" will air on 2 June on TVGN.