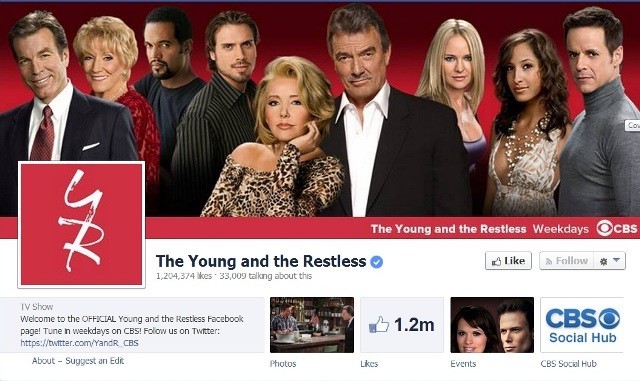 Things seem to be getting complicated between the couples of "The Young and The Restless," as the show returns this week. Adam Newman is back in Genoa City and Stich is raising hell.
In this week's spoilers, it is being said that Victor and Jack will engage in a conflict. Nikki will try to broker peace between them, reports Inquisitr. The two are at loggerheads as they argue about Summer and Adam.
On the other hand, Ashley will try to cool off Stitch. They both make love in the shower. She Knows Soaps has further teased that Adam will try to have a conversation with Chelsea but Sage will stop him. Later Adam will witness a kiss between Chelsea and Billy and will get upset.
Stitch will get shocking news. It has been rumoured that he will come to know about his lay off but Victoria (Amelia Heinle) and Billy will play down the news. Moreover, Lauren and Michael's anniversary celebration will take a shocking turn.
Kevin will also reveal the truth of Michael's health to Lauren. Things will go down between Phyllis and Kelly and Adam will be battling with his past. This week will also see the return of Robert Gant as David Sherman, reports WeLoveSoaps.
"The Young and The Restless" was surrounded in controversy when its lead actor Michael Muhney (Adam Newman) was accused of molesting a co-star. The actor left the show and fans were disheartened. It was also being said that the show will lose its loyal viewership due to Muhney's exit. However, things seem to be going fine for now. Justin Hartley is playing Adam's character. He stepped into Muhney's shoes on 5 Nov.
"I wouldn't say that I'm going to try to emulate Michael at all. He did a great job with the character, there's no question about it, and I have a lot of respect for him and his work. But I think it happened at such a rapid rate, and you're thrown into it, and you have a choice to make," he said in his exclusive chat with The Wrap.
Watch "The Young and The Restless" from 8-12 December on CBS. Watch it online here.