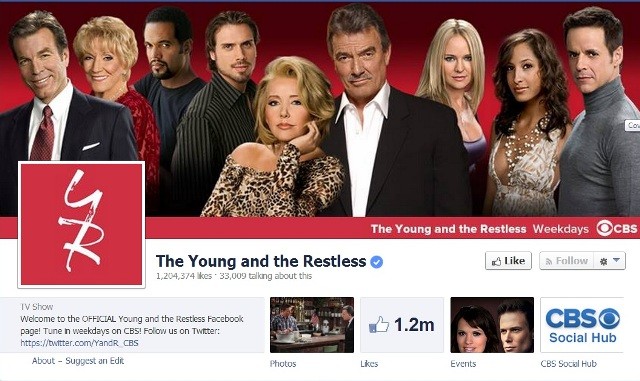 The truth about Neil's wife Hilary and his son Devon was revealed in last week's episodes of "The Young and the Restless." This week's episode will continue after Neil found Hilary and Devon indulging in romance.
Warning: Spoilers Ahead
Soap Central have revealed the "Y&R"spoilers of the week of 9 February. In this week's episodes, Neil will get a shock of his life when he learns about the nature of Hilary and Devon's relationship. However, he will not talk to Hilary about it and will decide to take revenge.
Nikki will find a new companion and Phyllis will find a new abode. It has also been reported that Chelsea will get to know about the real nature of the association between Sage and Gabriel. Paul will question "Christine about her feelings for Phyllis" and Dylan will say sorry to Avery for fighting with her. Joe will try to create problems between Dylan and Avery.
The inhabitants of Genoa city will get in the mood for Valentine's Day celebrations and Mariah and Summer will be invited to a secret Valentine's Day party. They will go to the celebrations just to find out who invited them for the romantic soiree.
Lily and Cane's relationship will be focussed, keeping Valentine's Day spirit in the background. It is expected that a lot of unforeseeen things will take place in this week's episodes. An unknown person is expected to come to Genoa city and Neil's family will become victim of a plane crash.
Meanwhile, according to Christian Post, Hilary will be in a fix with regard to her future, now that she has realised that Neil knows the truth about her and Devon. Chelsea and Adams will also be shown getting romantic.
"The Young and the Restless" can be seen on CBS from Monday to Friday at 12:30 pm.