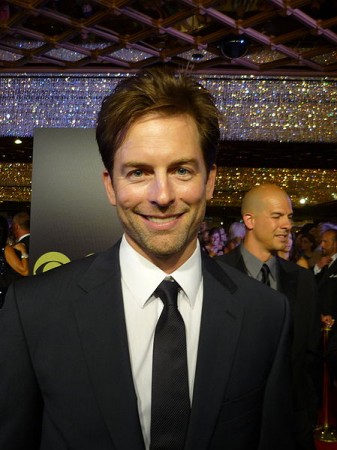 "The Young and the Restless" ("Y&R") fans are still not over Michael Muhney and Billy Miller's exit from the show. Since their departure, the ratings of the show have not only plummeted but show runner Jill Farren Phelps' decision of firing Muhney have been met with severe backlash.
The recent buzz suggests that in her wake to revive the show's reputation, Phelps has reached out to one of the actors about returning back to the Emmy winning series. However, it is not clear which actor has Phelps reached out to.
Apparently, Phelps thinks that she has made a big mistake by letting go one of the actors from the show. However, when she approached this actor to get back to the show she made a terrible offer and was told that she is incompetent as a producer, reported Highlight Hollywood.
Moreover, it is also being said that Phelps' job is on the line as the show's TRP has gone down drastically and apart from fans the TVGN is also upset with her decision, reported the website.
Meanwhile, two-time Emmy winner Gina Tognoni has joined the "Y&R" cast like Phyllis Summers.
"Tognoni's audition and take on the character was "flawless," the representative of the show told TV Guide magazine.
Tognoni started her innings on television in 1995 like Kelly Carmer on "One Life to Live". With her acting talent she got an Emmy nod for her character Dinah Marler on "Guiding Light". Fans are hoping that she could end the dry spell of "Y&R" since the firing of Michael Muhney.
Interestingly, Tognoni has always wanted to be part of "Y& R" team after her daily soap opera "One Life to Live" was cancelled. She had hinted in one of her interviews that she has great admiration for "Y&R" and she would love to work with CBS.
"I would say Y&R has always been the most glam, well-done soap. I think Maria Arena Bell (Y&R executive producer and head writer) is terrific. I would love to play opposite Billy Miller (Billy Abbott, Y&R)! I think he is so adorable and vivacious. I have known him from various events we have both been at. He is really cool and I dig him. I think he is a great young talent. So I think it would be really fun to run around with him on Y&R. I gotta tell you, CBS is a great place. It would be hilarious if we could bring Dinah from Guiding Light to Genoa City! Wouldn't that be interesting? And can they do that? And if not, maybe have me come on as a distant cousin of Dinah, " she had said to Michael Fairman in an exclusive parley.
" The Young and the Restless" airs at 7 pm on TVGN.