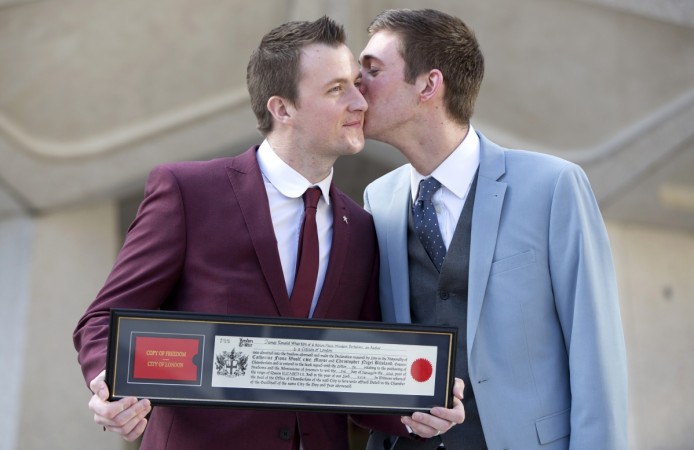 Gay and bisexual men who are of 26 years of age or younger are more likely to be depressed than the heterosexual majority, a recent study conducted at the London School of Hygiene and Tropical Medicine has revealed.
Younger gay and bisexual men are twice more likely to be depressed or anxious than the older ones (above 45 years of age) sharing similar sexual interest, the study further said, Press Trust of India reported.
It took into account the responses of 5,799 gay and bisexual men aged 16 and over living in the UK. Depression, anxiety, attempted suicide and self-harm were examined against a range of life factors.
The researchers say that this is the first ever study that studies the mental health conditions among young gay and bisexual men living in the UK.
Poor mental health among the younger generation of gay/bisexual men may be because of the societal marginalisation or discrimination, which they are unable to handle.
The study added that younger gay men are six times more likely to harm themselves and even commit suicide than the older men of the same sexual orientation. The researchers are still investigating the causes behind the unhappiness among young homosexual, bisexual men.
"Mental illness is one of the biggest health challenges facing the world today and can affect people from all walks of life," Ford Hickson, lead author of study, said.
He added that although it is clear that the minority groups are at a greater risk of poor mental health conditions, but differences of psychological health within the same group is unclear.
The study informed that various factors such as age, ethnicity and education also determined the status of mental health among young gay/bisexual men.
It found that Black gay and bisexual men were twice more likely to be depressed and five times more likely to have attempted suicide than White men.
Homosexual and bisexual men who were less educated also suffered from increased bouts of depression and anxiety. "Our study showed that among gay and bisexual men, age and ethnicity had a significant impact on mental health, as did income and education," Hickson said.
Older men can cope homophobia, marginalisation that lead to depression, anxiety well than younger gay and bisexual men, the study added.
The research highlighted that men can reduce their chances of suffering from depression, anxiety and suicidal thoughts by 50 percent if they prefer to live with a partner.