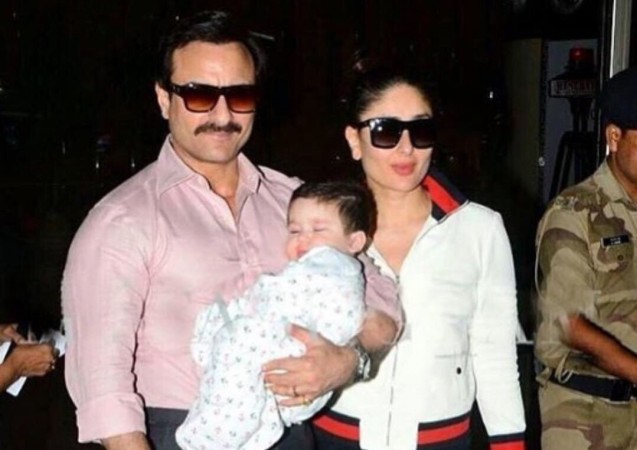 Saif Ali Khan and Kareena Kapoor Khans' first son Taimur Ali Khan is already a star on social media platforms, with numerous fan clubs named after him even before he can stand on his own feet.
Doting parents Saif and Kareena talk freely about their little bundle of joy in public, but they are a bit worried about all the media attention Taimur is getting so early in his life.
As Saifeena want Taimur to grow up like a normal child, they might send him to a boarding school in England.
''He has innocence in his eyes, there is nothing pretentious, but yes I am worried about him. I and Kareena have already discussed the stardom he already has around him and we have decided to send him to a nice boarding school in England. It will hopefully do the trick. It has done for everybody in the family," Saif Ali Khan was quoted as saying in an interview with Film Companion.
Saif and Kareena have never tried to hide Taimur from the paparazzi, who are always on the lookout for the little one and click his pictures whenever he steps out with his mommy and daddy dearest.
The two, however, want to give Taimur the same upbringing as Ibrahim Ali Khan and Sara Ali Khan — children of Saif from his first marriage with Amrita Singh.
"Taimur will have to be aware that he is being watched all the time. He will have a lot of privileges as well. I think life has a wonderful way to balance it out, so if he has all the wonderful privileges he will also have certain responsibilities," Saif said.
"There will be certain expectations out of him. Maybe all that will force him to become an actor. I hope that with the right guidance, maybe he will find his calling in another field. I'm worried about him in the sense that he has already become a star, and that people love him so much. There's going to be pressure on him. Bad luck he'll have to figure out himself," added the actor.