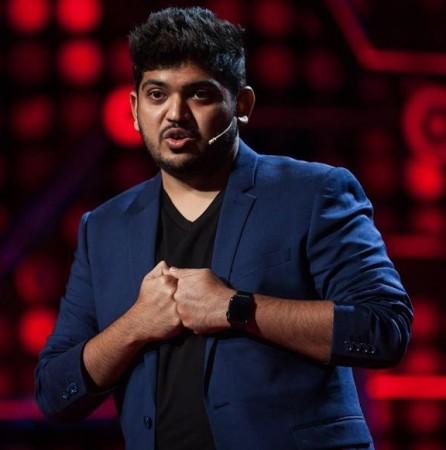 In a bizarre incident that has shocked many, a well-known astrophysicist from Vadodara was thrown out of a garba venue in Atlanta, Georgia, after being told that he did not look like a Hindu. Karan Jani, who now lives in the United States, then took to social media to speak of the incident which he said left him and his friends "shocked and embarrassed."
A furious Jani said that he and a few friends had visited the Sri Shakti Mandir on Friday, October 12, but weren't allowed entry by the organizers. "You don't look Hindu and last name in your IDs don't sound Hindu," they were told. He also said that this was extremely strange as he had been visiting the venue for the last six years. The 29-year-old reportedly even spoke to the organisers in Gujarati, but they refused to let them enter.
One of Jani's Konkani friends was also pulled out of the line and told to leave. "We don't come to your events, you are not allowed to ours," she was told. When she retorted that she was Kannada-Marathi and that her last name was Murdeshwar, the organisers refused to budge and instead told her: "What is Kannada? You are Ismaili."
When another friend presented his ID to the organisers, he was told that his last name ended with "wala," which didn't sound like Hindu.
"They still said we were "Vohra, Sindhis". They actually kept stating other religions!! They ganged up and told us to leave," Jani wrote on Twitter.
"I was told by that organizer, a senior person, things in Gujarati which are so crude & demeaning that it can't be shared on public forum. Just to ensure we don't dare to enter the temple again. Such fuss just for Garba in Navratri - With friends - to celebrate Indian culture," he added.
Year 2018 & Shakti Mandir in Atlanta, USA denied me and my friends entry from playing garba because:

"You don't look Hindu and last name in your IDs don't sound Hindu"

-THREAD- pic.twitter.com/lLVq4KhJtw

— Dr. Karan Jani (@AstroKPJ) October 13, 2018
Jani is a member of the LIGO Scientific Collaboration and has also researched astrophysical black holes and testing Albert Einstein's General Theory of Relativity. He has been living in the US for 12 years, but said that he has never faced such discrimination.
Jani is now said to have received an email from the temple's management regarding the incident and the chairman apologised for the discrimination.
"He said it was miscommunication on the part of the volunteers. But the treatment meted out to us was embarrassing," Jani told the Times of India.