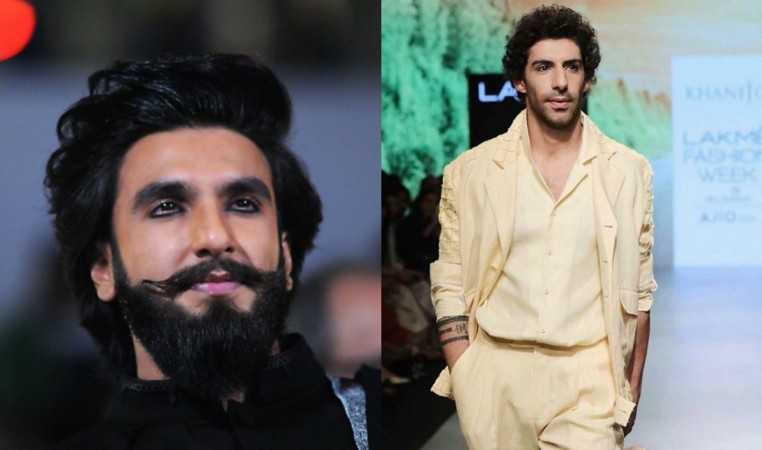 Padmaavat has undoubtedly been the most talked about movie in the past few months. The period drama has crossed the coveted Rs 250-crore mark at the domestic box office and is still going strong in theatres even in its third week.
While Padmaavat received mixed reviews from viewers, Ranveer Singh and Jim Sarbh, who played the roles of Alauddin Khilji and Malik Kafur, respectively, garnered a lot of praise for their chemistry and brilliant performances.
And seems like Ranveer and Jim shared a good bond not just on the screen; they get along well off-screen as well.
Jim recently shared a hot picture of him from the film on Instagram with a caption that read: "Aur kuch? ❤️ @filmpadmaavat @vroonstermonster. 'Nothing Burns Like the Cold (feat. Vince Staples)' by Snoh Aalegra."
And, Ranveer couldn't resist commenting on it and wrote: "Sex Panther"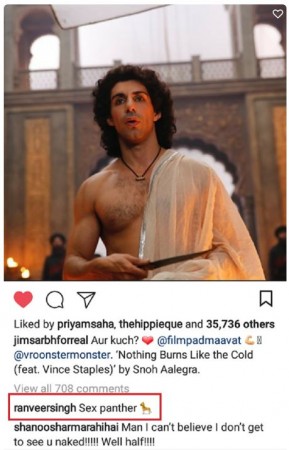 As for Padmaavat, which hit theatres after a lot of hurdles, its craze was not just limited to fans in India but spread to foreign countries as well.
In California, San Francisco Bay, families booked a full theatre to watch the Deepika Padukone-Ranveer-Shahid Kapoor-starrer. Not just that, there was also a matching dress code for the ladies.
Even during an NBA (National Basketball Association) basketball match in the US between the teams Charlotte Hornets and Miami Heat, held on January 28, cheerleaders were seen dancing to the Ghoomar song from the film.
Strangely, the Karni Sena was against the song Ghoomar as it believed the song dishonored Rani Padmini. They were enraged as Deepika's (who plays the role of Rani Padmini) mid-riff was exposed during the dance sequence and after much anguish and protest, the song was included in the film with the actress' mid-riff covered with the help of VFX.
In other news, Ranveer has reportedly hiked his fee post the stupendous success of Padmaavat. The actor now charges the same amount as of his rumoured girlfriend Deepika, who was paid a massive sum for the film.