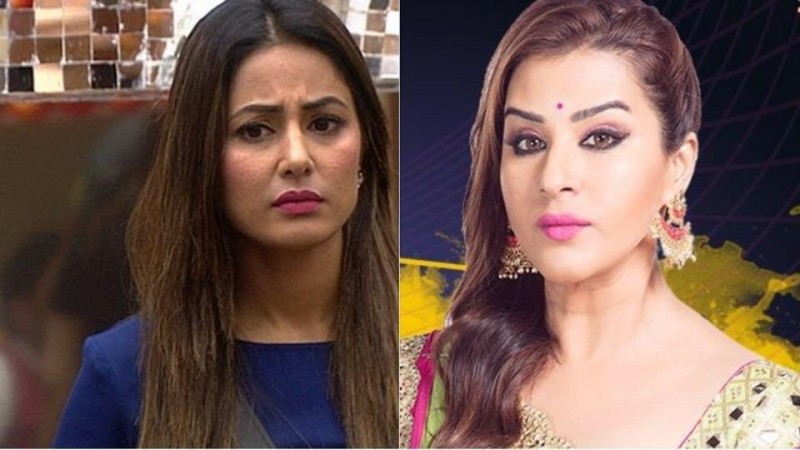 Hina Khan lost the Bigg Boss 11 trophy to Shilpa Shinde, but apparently has no regrets. While Shilpa called Hina the meanest and said she would never meet her, the Yeh Rishta Kya Kehlata Hai actress admitted she would like to work with the BB11 winner.
In an interview with SpotboyE, Hina talked about her experience in the house and also about her equation with Shilpa.
"We all have freedom of speech and expression, don't we? Nothing at my end against her. Frankly, I would be ready to even work with her," Hina told the online portal about Shilpa.
After Bigg Boss 11 ended, Shilpa and the other contestants were seen on Entertainment Ki Raat. But Hina didn't attend the show, which raised many eyebrows.
Speculations were rife that Hina was miffed with Shilpa being the winner and thus didn't come to the show. However, Hina refuted the rumours while talking to SpotboyE.
She said: "I will get back to work when I feel like, na? I just can't shoot for the heck of it. My mom got so emotional seeing me after such a long time, and for Pete's sake, I wanted to spend time with her, soon after I was out — aur isliye mainne Entertainment Ki Raat ke liye shoot nahin kiya (and that's why I did not shoot for Entertainment Ki Raat)."
Earlier, like most of the Bigg Boss 11 contestants, Shilpa too didn't praise Hina's behaviour in the house. She said Hina treated her like a servant.
"Hina was the meanest person on the show. She would be sweet only if she wanted something from you. If you confronted her about the comments she made, she would deny them outright," she told Mid-Day.
"It's not easy to cook for 20 people. If I made extra food, they would complain; if it fell short, it was again an issue. Hina squirmed if the food was stale. Despite doing everything [I could], she wasn't appreciative," Shilpa added.
Now, it looks like Hina has moved on and has no issues with any of the contestants. The diva is currently spending time with her family and boyfriend Rocky Jaiswal.
Her upcoming projects have not been announced so far.