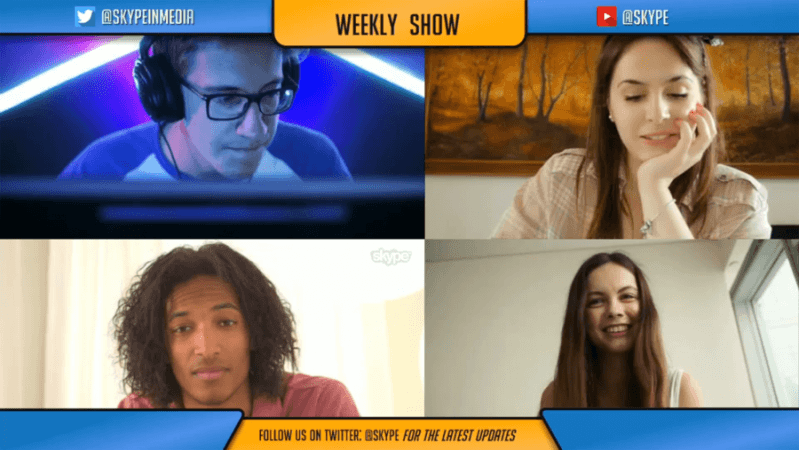 How often have you wanted to record an interview or live-stream a Skype call so it can be transcribed or shared on various platforms with ease. If the answer is a lot, then you'll love what Microsoft has in store for all the content creators around the world.
The Redmond-based software tech giant now lets you record Skype calls with "Content Creator" mode. The call-recording feature is not integrated into Skype itself, but it will support integration from third-party apps such as Xsplit, Wirecast, and Vmix.
Another limitation to the call-recording feature on Skype is that it works only on Windows 10 and macOS systems.
"There's no need for additional recording or screen capture solutions. Skype will provide clean feeds of all group video call participants to your choice of NDI-enabled software, dramatically simplifying the process of using Skype within collaborative content," the company said in the official Skype blog.
Skype will debut the new recording integration at the NAB show in Las Vegas from April 9-12, 2018.
This new feature, despite its limitations and lack of availability on smartphones, is a boon for digital broadcasters, streamers, and vloggers who can easily record videos, podcasts, and live streaming calls without investing in expensive recording equipment, Skype noted in its Friday's blog post.
If you're an Adobe Premiere Pro or Adobe Audition apps, which is highly likely for content creators, recorded Skype calls can be imported and edited to match personal preferences. Users can also live-stream calls to any media platform such as YouTube or Twitch, with as little as two steps.
Windows and Mac users can switch their desktop client to "Content Creator" mode to start using the call-recording feature.