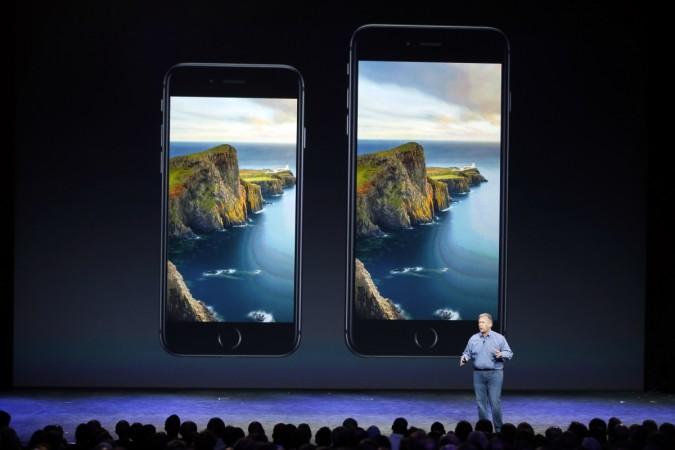 This is certainly a whole different level of the iPhone craze. Recently, a Saudi man demanded an iPhone 6 as dowry from a prospective suitor intending to marry the man's sister. He said that the wedding would take place only once the groom-to-be would buy his sister an iPhone.
"You can marry my sister only after buying her an iPhone 6," the Saudi man noted.
The suitor now has to wait for the iPhone 6 to be released in Saudi Arabia for his wedding to take place.
The brother's condition supplants the father's request for a simple amount of money as dowry for the marriage, reported The Independent, citing Kuwaiti daily Al Anba.
Getting the new iPhone 6 could prove a little difficult for the suitor as this year the pre-orders itself has broken all records. The much anticipated iPhone 6 already has 4 million first-day pre-orders, which is double the number for the iPhone 5 launched two years ago.
According to Reuters, Apple Inc has stated that the demand for iPhone 6 and iPhone 6 Plus has surpassed the supply.
Apple will deliver the new iPhone 6 and iPhone Plus to the customers, who have pre-ordered the device on Friday, and the sale will continue through October.
On 26 September, the iPhone 6 and iPhone 6 plus will also be available in Qatar, Saudi Arabia, Turkey and United Arab Emirates.
Meanwhile, the dowry demand for an iPhone 6 has piqued many. "We have heard about quite a few of things, but an iPhone 6 that has not even hit the markets here is a bit bizarre," Saud Ahmad, a Bahraini office clerk told Gulf News.
"We need to promote a culture where marriage should not be used by anyone to get gifts or make profits in any way. If I had been the groom, I would have confronted the brother," he said.