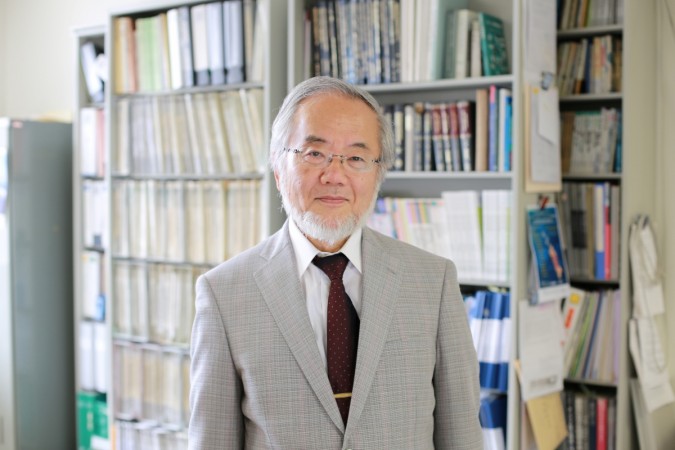 Japanese cell biologist Yoshinori Ohsumi has been awarded the 2016 Nobel Prize in Physiology or Medicine.
Ohsumi, who is a professor at at Tokyo Institute of Technology 's Frontier Research Center, specialises in autophagy and was recognised for his discoveries of mechanisms for autophagy, which is a process commanding the orderly degradation and recycling of cellular components.
The award was announced in Stockholm, where the Nobel Committee released a statement, announcing that Ohsumi "discovered and elucidated mechanisms underlying autophagy, a fundamental process for degrading and recycling cellular components."
The award comes with a check for 8 million Swedish kronor ($933,307), which is meant to help Ohsumi with the research expenditure that helped understand the role of autophagy in many physiological processes, including response to infection.
Other than the Nobel Prize, Ohsumi is also the recipient of the 2005 Fujihara Award, 2006 Japan Academy Priza, Asahi Prize 2009, Kyoto Price for Basic Science 2012, Gairdner Foundation International Award 2015, International Prize for Biology 2015, Keio Medical Science Prize 2015 and Wiley Prize in Biomedical Sciences 2016.
The 2015 Nobel Prize in Medicine was awarded to William C Campbell, Satoshi Omura and Youyou Tu for their discoveries in innovative therapies for ailments such as river blindness, lymphatic filariasis and malaria.