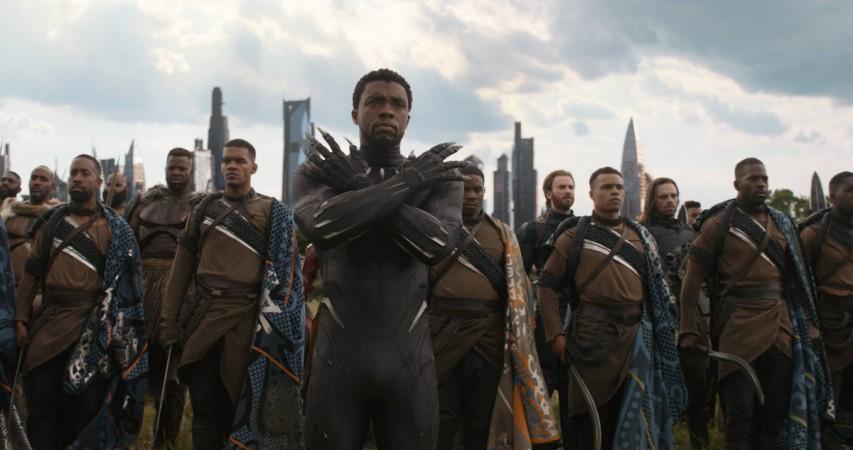 Black Panther has become a runaway success at the US box-office and continues to rake in millions across the world. The latest Marvel movie has inspired a yoga instructor so much that he is incorporating Black Panther into his fitness program and has now started what he calls as the "Wakanda Yoga."
The instructor, Artis Smith at Ashtanga Yoga School in Norfolk, Virginia couldn't get the movie off his mind after watching it. Smith told 13NewNow: "It really was exciting to see strong black women take the role of leadership and support."
He admitted: "I just went on a binge and started to listening to African drumming for hours and hours," and explained, "felt like cold water on my soul."
The Wakanda Yoga is based on a Kemetic style. "Egyptian Yoga. And it comes from Africa. And it's based on hieroglyphs and teachings," said Smith. During the class, live musicians play African drums while the students practice various poses.
"The origin of the drumming is gonna be from West Africa and North Africa, and it's gonna be tempered to what's going on in that room at a particular time," Smith explained.
He wrote in an Instagram post: "It's an all levels class that is accessible to the beginner, but also the experienced practitioner will have the chance to move into more advanced poses. There are breathing exercises, and a brief guided meditation after every class."
Fans are already intrigued by the unique style of fitness. In one of the Instagram post about Wakanda Yoga, one even commented: "I'm intrigued. What kind of yoga is this?[sic]"
In another post where he shared a video of Wakanda Yoga, one commented: "What is that music!!!!! I fills my soul!!!![sic]"
Black Panther earned $605.4 million at the domestic box office after five weeks. The movie is the top-earning movie of 2018 so far. The last movie to maintain its spot for five consecutive weeks was Avatar in 2009.