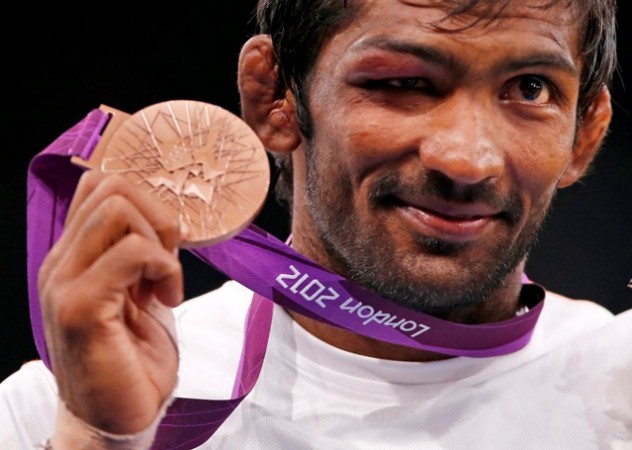 Indian wrestler Yogeshwar Dutt would not be receiving a gold medal for his performance at the 2012 London Olympics, the United World Wrestling (UWW) confirmed on Tuesday. Reports had emerged last week that Yogeshwar's bronze medal in the 60kg freestyle wrestling event could turn into gold as Toghrul Asgarov had failed a drug test.
The reports have been quashed by the amateur wrestling world governing body.
"Contrary to reports, 2012 Olympic gold medallist Asgarov from Azerbaijan has never been in violation of UWW's anti-doping policy," the United World Wrestling said in a tweet on Tuesday.
It was confirmed earlier that Yogeshwar's bronze medal from the event would be upgraded to silver, as the original silver medallist Besik Kudukhov had tested positive for a banned substance. Although accepting the medal could have made Yogeshwar the second Olympics 2012 silver medallist from India in wrestling alongside Sushil Kumar, the 33-year-old preferred showing his humanitarian side.
As a mark of respect for the deceased Besik, Yogeshwar rejected the silver medal as he wanted it to stay on with the Russian wrestler's family.
The experienced wrestler from Haryana had failed to shine at the recently-concluded Rio 2016 Olympics. In a completely one-sided match, Yogeshwar lost to Mongolia's Ganzorigiin Mandakhnaran in the first round of their 65 kg freestyle wrestling event.