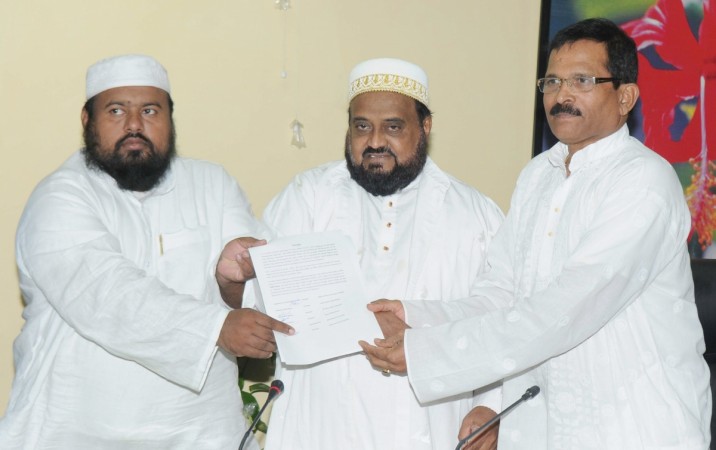 Yoga is for the well-being of all and has nothing to do with any particular religion, Ayush Minister Shripad Yesso Naik said on Thursday.
Interacting with a delegation of Muslim leaders who called on him, Naik said there was no compulsion on anyone to practice yoga, but as it was good for the body and soul, all should make it a part of their lives and contribute in the celebrations of the International Yoga Day on June 21, an official release said.
The Muslim leaders, who included Majlis Ulema e Hind (Uttar Pradesh) president Maulana Syed Kaukab Mujtaba Abidi, Maulana Suhaib Qasmi, and Daudi Bohra community representative Abbas Ali Bohra, on their part applauded the initiative of Prime Minister Narendra Modi for the Yoga Day.
The leaders said namaz too has yogic postures, according to the release.
Bohra said that out of the 177 countries which have expressed their desire to participate in yoga sessions on the International Yoga Day, 47 were from the Organization of Islamic Cooperation (OIC).
These countries have expressed desire to participate in yoga sessions being organised in the Indian missions, he said. "We as Indians should support Yoga Day as it is on the initiative of India."
However, the Centre was forced to do away with 'surya namaskar' as part of the yoga drill in schools on June 21 after strong protests from the All India Muslim Personal Law Board (AIMPLB).
Dubbing the Yoga Day celebrations as "Hindu religious practices", the AIMPLB had said it was planning nationwide agitations.