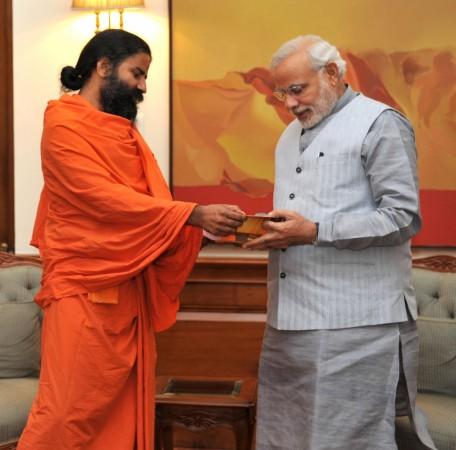 While thanking the Narendra Modi government for deciding to honour him with Padma Vibhushan, spiritual leader Sri Sri Ravi Shankar has courteously no to it. He feels he is a 'sanyasi' and supposed to perform his duties "without any desire and with unattached intention."
In a tweet, Ravi Shankar said: "Rajnath Singhji called to inform me about Padma awards. I thank the government for considering me. Instead of me, I'd like them to honour someone else."
The Times Of India quoted him as writing to the union home minister Rajnath Singh: "I am a sanyasi and I consider it my duty to perform sanyas dharma...without any desire and with unattached intention."
Similarly, yoga guru Baba Ramdev has also declined to accept the award to be officially announced on Republic Day.
Responding to media reports that his name figures in the list of Padma awardees, the self-proclaimed supporter of the BJP expressed his gratitude to the government and said: "I urge you to give this honour to somebody doing something great. I would be grateful to you."
Meanwhile, tweets criticising the government's decision and the duo declining to accept the awards are already doing the rounds. While some said Ramdev and Ravi Shankar were prompted to avoid embarrassment to the Modi government, others said the government has gone against the spirit of the awards by rewarding sycophants.
Suresh En:
Declining Padma Awards was plan of @SriSri ji & @yogrishiramdev ji to save BJP blushes. They were always BJP supporters
Journalist and known Modi admirer Madhu Kishwar:
Foolish of BJP govt to have offered piddly Padma awards to @SriSri and Baba Ramdev...Padma awards have been so demeaned over time that its not a great honor to be given one--They put you in the company of sarkari chamchas!
Shishir Singh:
Does pay to be on right side of this govt to win padma awards-@yogrishiramdev,@SriSri,@MDPai0, Rajat Sharma,@swapan55 ,Prasoon Joshi,Badal