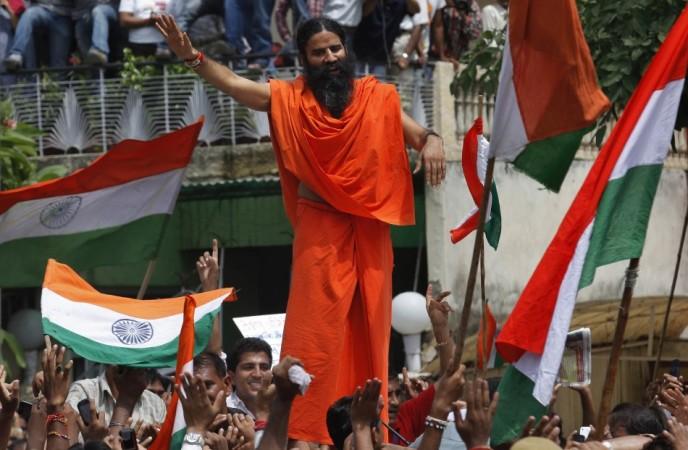 Yoga Guru Baba Ramdev has once again hit the headlines, but this time with accusations pitted against him. The economic wing officials on Sunday began the final assessments of the trusts run by the yoga guru over the allegations of tax evasion.
The income tax department has been probing Ramdev and his trusts in connection with the possible tax evasion since last year. The department has also reportedly prepared reports on Ramdev's economic activities, which enjoy the benefits of tax exception, after thoroughly studying the monetary details from the balance-sheets to the donations received and other details of the Ramdev camps.
Officials of Central Economic Intelligence Bureau (CEIB) and Directorate General of Central Excise Intelligence (DGCEI) are evaluating the income and service tax liabilities of the trusts helmed by the yoga guru, after the officials suspected that the establishments were making money through various means.
As per norms, any organisation or trust which carries out charitable works is exempted from payment of tax. The trusts run by the yoga guru are said to fall under this category, with trust officials claiming that the core interest of his organisations lies in charitable works and not into commercial business.
The income tax officials have a different take on Ramdev's trusts. The revenue department believes that the activities of Ramdev's trusts are commercial in nature and are far from charitable works.
Officials believe that the entry tickets for Patanjali Yoga Peeth are sold for monetary gains and the service tax department has also served a notice to the organisation in this regard.
Meanwhile, officials also suspect that Patanjali Yoga Peeth is selling ayurvedic medicines in and out of the country, while taking advantage of tax exemptions netted to the Yoga Guru's trusts.
Should the income tax department withdraw tax exceptions to Ramdev's trusts, then the Yoga Guru would be held for serious economic offences. Besides being liable to pay due tax, he will also have to face the same punitive charges executed for money launders and tax evaders.
Last year, Ramdev, who was in the midst of leading a protest against black money, announced the details of his multi-core assets which were valued at ₹11 billion, out of which about ₹4.26 billion was the capital invested into the four trusts and the expenditures incurred by them were valued at ₹7.51 billion.
Ramdev has been spearheading the protest against black money in the county over the corresponding period of the previous year. He has promised to oust the Congress government in the next Lok Sabha elections, accusing the government of being insensitive to potential problems in the country.