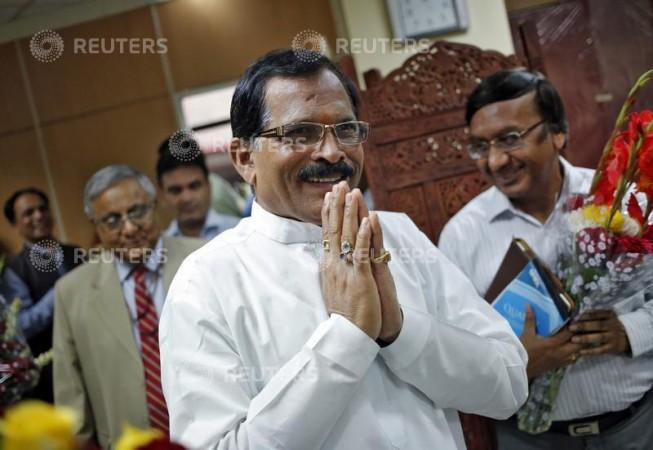 Yoga in India has gone beyond just being a discipline; it has got a full-fledged ministry in the Modi government, and the country now has its first 'Yoga Minister' in Shripad Naik.
After calling for an International Yoga Day, Prime Minister Narendra Modi has now set up the ministry to promote alternative therapies such as yoga and traditional ayurvedic medicine, Reuters reported.
Goa leader Shripad Nayak has become the country's first Yoga Minister, and has been given the AAYUSH (Ayurveda, Yoga and Naturopathy, Unani, Siddha and Homeopathy) portfolio. The department was initially part of the Health Ministry, but is now a dedicated ministry of its own.
"This is our system and it has not received enough prominence. We will take it to the masses," said Naik, who took charge on Tuesday.
Modi has brought up the importance of yoga during the United Nations General Assembly in September when he called for nations to observe an International Yoga Day on 21 June.
The resolution has already received support from numerous nations, including the United States, China and Canada.
Naik, himself, is a fan of the traditional system. "I do yoga everyday and I prefer Ayurveda. It's a subject I like and because of that, I have probably been given this ministry," he told NDTV.
The new minister even accused the British rulers of suppressing the Indian system of medicine.
"AAYUSH means a way of medicine that belongs to India. After (the) British came to India, they suppressed Indian medicine and tried to foist Allopathy on us, that's why it (traditional medicine) could not be promoted," he told the channel.