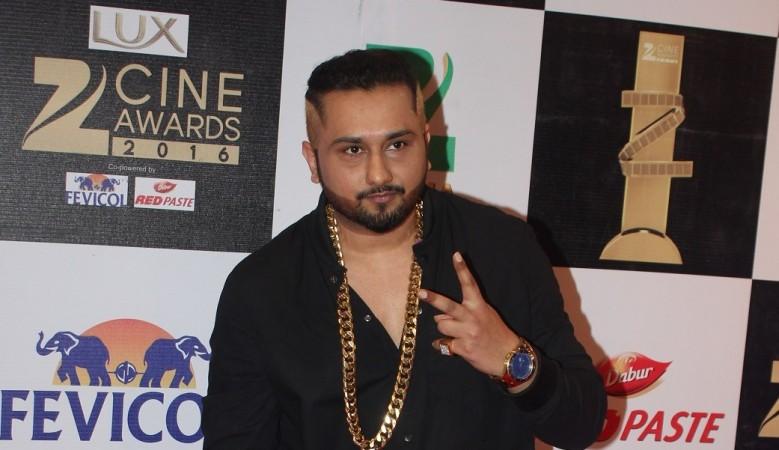 Yo Yo Honey Singh recently appeared on "The Kapil Sharma Show" where the rapper said he had composed the popular song "Dheere Dheere" song â€" whose video featured Hrithik Roshan and Sonam Kapoor â€" and his mother had helped him write the lyrics. However, Honey Singh did not give any credit to the original composers of the song, Nadeem-Shravan, one of whom is now miffed with the rapper.
Honey Singh's "Dheere Dheere" was a rehashed version of the popular Hindi song "Dheere Dheere Se" from the movie "Aashiqui" (1990), and was composed by Nadeem-Shravan. Nadeem Saif has now expressed his displeasure at Honey Singh for not giving them credit for the song while talking about it on national television.
"I would first like you to ask Honey Singh his date of birth, because I feel he must be in his nappies when I composed this song. I am surprised at the audacity of baby Yo Yo to make such baseless claim on national television," SKJ Bollywood News quoted Nadeem as saying when asked about Honey Singh not acknowledging the original source.
"Dheere dheere se meri zindagi main aana, tumse pyaar hame hain kitna jaan e jaana, tumse milkar tumko hai batana... This main hookline has been written and composed by me of the NS brand. My lyricist Sameer Anjaan, my partner Shravan, producers Mukesh bhatt and Mahesh Bhatt, Anuradha Paudwalji and a hundred musicians are all witness to my composing this song and a thousand other superhit songs that are blaring through the radios across the globe," Nadeem said.
The veteran music composer also said he would take legal action against Honey Singh if needed. "I have refrained from suing these amateurs only because this song was dedicated to our beloved Gulshanji (T-Series founder Gulshan Kumar). But if push comes to shove, I think I may have to take this to the legal system," he said.
While talking about the song video that had garnered record views on YouTube, Honey Singh had said he had composed the song while he was suffering from bipolar disorder. He had also said he had composed the song's tune, recorded it on his phone and his mother helped him with the lyrics.
"Iss gaane ke bare mein kuch batana chahunga logon ko. Meri tabiyat bohot kharab this takdreeban dedh saal aur main kuch bhi nehi kar pa raha tha uss waqt. Tab maine yeh gaana likha aur gaan main adha likh liya tha, mujhse aur likha nahi jaa raha tha. Toh meri mummy ne help kari yeh likhne mein mujhe. Iska music maine apne drawing room mein, apne phone pe record kiya. Kisi studio mein jaake record nahi kiya iss gaane ko. Mujhe nahi pata tha meri tabiyat kharab hone ke bawajood, meri namaujoodgi ke bawajood, industry mein iss gane ko itna pasand karenge. Yeh number one video hai iss time pe India ka," Honey Singh had said on "The Kapil Sharma Show."