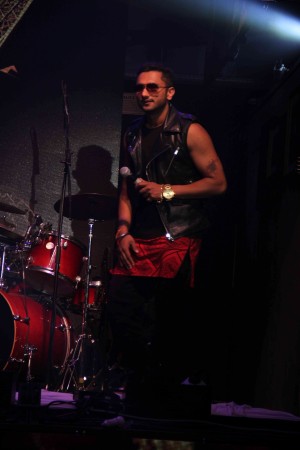 Bollywood's highest paid composer Yo Yo Honey Singh has reportedly been advised 45 days of complete bed rest by the doctors.
"He needs to be on complete bed rest cut off from the world for at least 45 days. He doesn't like being at home or out of work. But his blood pressure has been fluctuating, his heart beat is not good and doctors have asked him to be completely at peace, on vacation doing nothing. He has, of course, been allowed to compose music on his laptop," Singh's wife Shalini Talwar told The Times of India.
After the renowned musician cancelled 'SLAM! The Tour' with Shah Rukh Khan and his "Happy New Year" team, it was clear that the energetic performer was under some kind of stress. According to a source, he even turned down an offer to sing a special song in the film.
"After "Lungi Dance" in "Chennai Express", Shah Rukh wanted another dhamaka with Yo Yo. But the doctors played spoilsport. Honey Singh was under strict medical supervision and not allowed to move out of his bed except for the bare necessities," Bollywood Hungama quoted an insider.
Apart from his heart ailments, the rapper apparently fell and injured his head during his Chicago concert with the "HNY" team. And this forced him to leave his reality show "India's Raw Star" as well.
Unable to accept the setback, Singh apparently is going through a tough time trying to deal with his sickness. But his wife reportedly said that despite his many professional commitments, he must be away from work for 2 months straight.
Singh is responsible for bringing about a revolution of sorts in the way Bollywood perceives music. Since he is a massive hit among the youth of the nation, bigwigs of the industry have roped him in to give their films a different touch. So far, the composer has featured in promotional videos with Shah Rukh, Amitabh Bachchan, Akshay Kumar and Ajay Devgn among others.