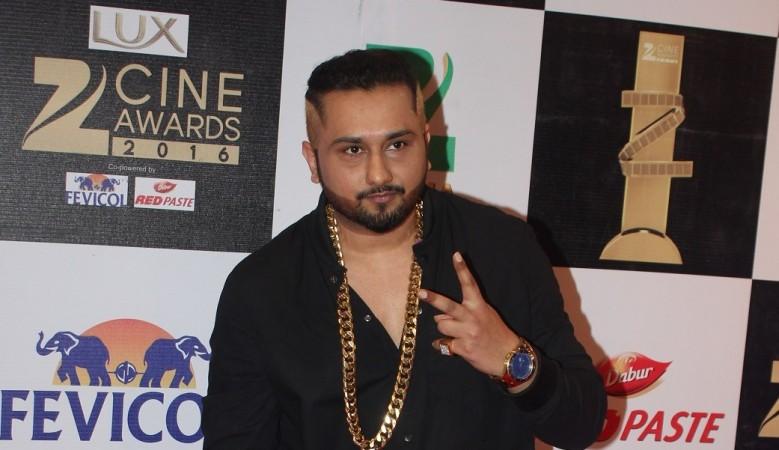 Rapper-composer Yo Yo Honey Singh, who was on a self-imposed exile, is ready to talk about his internal conflicts and more on national television. The "Dheere Dheere Se" hit-maker will reportedly appear on "The Kapil Sharma Show."
A source told DNA he will be pouring his heart out on the show. "Honey Singh will be talking about his long lay-off and come back only on Kapil's show. There is a tacit understanding that he won't appear on the rival show (Comedy Nights Live)," the insider further elaborated.
To be shot in Film City, Mumbai, the episode will feature exclusive personal life revelations from the singer, which will not be part of any other show. Rumours suggest the makers of Kapil Sharma's show have been advising guest stars to steer clear of other similar programmes.
On his 33rd birthday (March 15), Honey confessed to have been battling bipolar disorder for 18 months. He was afraid of stepping out of his room and interacting with people. The artiste was pulled into a dark phase and couldn't have walked out of it had it not been for his mother.
"This is the first time I am talking about it as I want my fans to know what happened to me. Nobody knows about this, and I wanted to tell the world myself, not through a spokesperson," he told the Times of India.
In the tell-all interview with the publication, Honey revealed quite a bit about his health conditions, which leaves us wondering: what new could he say on the show?
Kapil's new show, which is scheduled to go on air April 23 on Sony Entertainment Television, will have Shah Rukh Khan as its first guest. The superstar has already shot for a promo with the host.
Meanwhile, Kapil shared a photo of the new and improved sets on Twiiter. Here's the first-look: