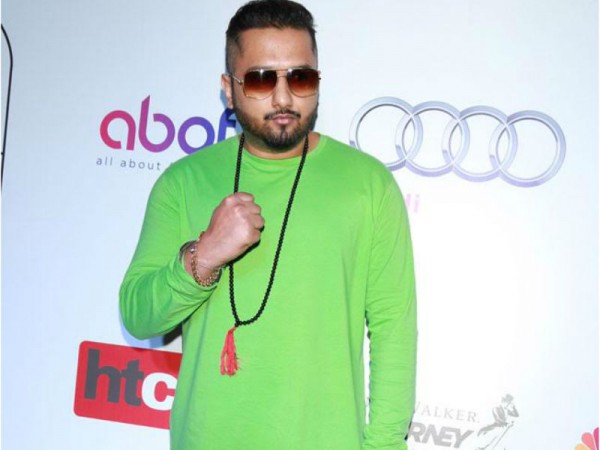 Yo Yo Honey Singh has been honoured with the "Most Stylish Singer" award at the recently-held HT most stylist award 2016 ceremony. The rapper is known for his peppy songs and his unique fashion sense.
Honey Singh is mostly liked by the youth and he is certainly one of the most popular Bollywood singers at present. After receiving the "Most Stylish Singer" award, he thanked the jury and his fans. He especially thanked his younger sister, calling her the best critic of his fashion and style.
Honey also did an impromptu performance as he rapped a few lines from the song "High Heels," incorporating the organiser's name in the song. Honey Singh was in the news recently due to one of his hit songs but for the wrong reasons.
During his appearance in "The Kapil Sharma Show," Honey had said that he had composed the song "Dheere Dheere" when he was suffering from bipolar disorder and his mother had helped him write the lyrics of the track. But the original song was composed long back by Nadeem-Shravan in the year 1990.
Honey's statement had irked the veteran composer, Nadeem Saif, who was later quoted as saying that he might be compelled to sue Honey for claiming the rights of the song. "I would like you to ask Honey Singh his date of birth, because I feel he must be in his nappies when I composed this song. I am surprised at the audacity of baby Yo Yo to make such baseless claim on national television," Nadeem had told SKJ Bollywood News earlier.
"I have refrained from suing these amateurs only because this song was dedicated to our beloved Gulshanji. But if push comes to shove, I think I may have to take this to the legal system," he had added. Check the video of Honey Singh receiving the award below: