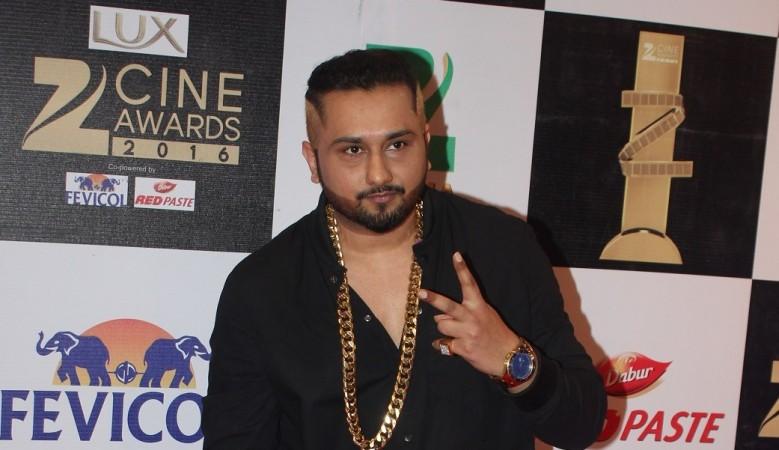 Comedian Kapil Sharma is back with his new show "The Kapil Sharma Show," which will be aired 9 p.m. April 23 on Sony Entertainment. The recent buzz is that rapper-composer Yo Yo Honey Singh will be the third guest on the comedy show.
Earlier, there were reports that Shah Rukh Khan will be the first guest and he will appear on the show to promote his upcoming film "Fan." Kareena Kapoor Khan and Arjun Kapoor's names were also doing the rounds for the following episode.
Now, SpotboyE has reported that the third episode will see Honey Singh. The rapper, who took a long break, has come back and was recently spotted at the Times of India Film Awards (TOIFA) 2016 in Dubai.
On his birthday, Honey talked about his self-imposed exile to a leading daily. During the two years he was on break, Honey was battling bipolar disorder. "I didn't come out of my room, forget stepping out of the house. I had a beard and I didn't get a haircut for months. For someone who has performed in front of a crowd of 20,000, I was scared of facing four-five people. That's what bipolar disorder does to you," he told The Times of India.
As soon as he came back, he was surrounded by controversies. After calling Badshah a "Nano," he refused to acknowledge rapper Raftaar. "I don't know who he is," he told the Press Trust of India. It seems this was a result of a dig Raftaar apparently took at him a few days ago, when he called him an "insecure girl."
Meanwhile, he is reportedly the third guest on "The Kapil Sharma Show" and SpotboyE also reported that Aditya Roy Kapur and Shraddha Kapoor might appear in the second episode instead of Kareena and Arjun.