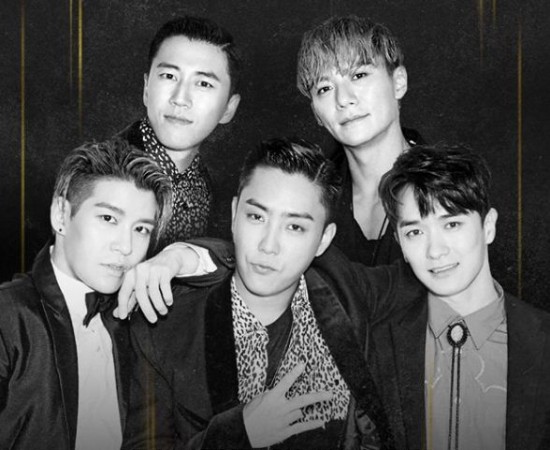 Sechs Kies's new single, Three Words, has proved to be a hit. The band's latest song is testament to the fact that first generation K-pop groups are still relevant and have a huge fan following. And in an effort to thank their several fans, band members might soon take part in several music shows.
According to a source at YG Entertainment, members of Sechs Kies never intended to perform at music shows after the release of Three Words. However, the song has become quite popular and executives at the entertainment company want band members to reconsider their stand on music show appearances.
"We are planning on having an in-depth discussion with the members of Sechs Kies once more about whether or not they will appear on music ranking programs," the source added.
Three Words, which released on Friday, 7 October, became an instant hit. The song occupied no. 1 spot on various Korean music charts such as Naver, Mnet, among others.
YG Entertainment's CEO, Yang Hyun-suk said he never expected the song to become such a huge hit. The media mogul expressed his thanks to Sechs Kies's loyal fandom for their support.
Sechs Kies is a first generation K-pop band, which was formed in 1997 and split three years later, in 2000. The band members reunited in April this year for a special concert and later, singed a sontract with YG Entertainment. Three Words is the band's latest release after a period of 16 years.