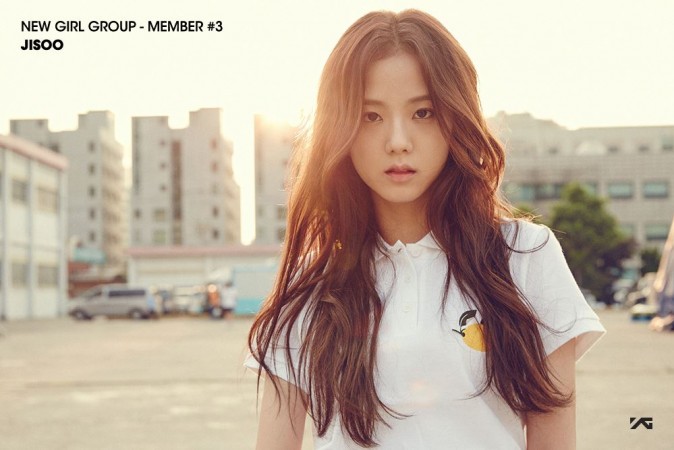 As fans wait for YG Entertainment's new girl group to debut, the company has released images of the third member, and it is none other than Kim Jisoo, a popular YG trainee. On Wednesday, June 15, YG Family's Facebook page announced Jisoo would Jennie Kim and Lisa Manoban, as the latest member of the girl group.
In the pictures released by YG Entertainment, Jisoo dons a look that is casual, sporty and a tad school girlish. This resonates with the looks the other two members have embraced as well. It seems as if the all girl group will maintain this theme when the band debuts in July 2016.
Unlike the other two members, Jisoo is quite an established name in the K-pop scene. The singer has appeared in Epik High's teaser music videos for "Happen Ending." In retrospect, the song's title was rather aptly named.
Although Jisoo didn't sing when she was featured in the boy band's music video, she will get a chance to stamp her talent with the new girl group. But how did she make it this far? Here are some quick facts about her trainee days and her time with the company:
Jisoo was born on June 25, 1995. She is 21 years old.
She joined YG Entertainment in 2011 and was introduced in a teaser image titled "Who's that Girl."
She is well known for her dancing skills and will no doubt employ it along with her band members.
She studied at School Of Performing Arts High School, Seoul and transferred later. She was admired for her looks back in her college days.
She bears resemblance to 2NE1 member Sandara Park and is popularly known as 2nd Dara.
She had a cameo role in K-Drama, "The Producers."
She appeared in a Samsonite ad with Lee Min Ho.