Actor-filmmaker Aamir Khan inaugurated the 5th Indian Screenwriters Conference (ISC) at Mumbai on Wednesday, Aug 1. The Dangal actor gave great emphasis to the screenwriters, giving examples of how he chose his films based on a script or screenplay rather than a story.
When the conversation veered towards how profitable a film can be based on a script, Aamir revealed that he took full responsibility for his films at the box office right from the script level. And that is why he doesn't charge a single penny as a fee, but charges a substantial amount of the profits. But that percentage of profit also comes to him after the costs of all the people in the chain have been recovered, he explained.
"I don't charge a single penny for a film...The producer, the financier, the distributor, the sub-distributor and the exhibitor all have to recover their costs and then what remains is the profit, out of which I charge my fee," Aamir Khan said.
Aamir Khan was in conversation with screenwriter and actor Anjum Rajabali at the inaugural session that was attended by over 800 writers from across India.
He explained that all his films -- whether are Rs 300 crore ones or the Rs 95 crore ones like Reema Kagti's Talaash that actually made a profit-- are based on this business model of his.
When actress Shabana Azmi, who was present at the conference, questioned Aamir on the profit margin and fee that some actors charge, Aamir further explained, "I know of situations when actors charge upfront fees. When you are charging upfront fees you are loading the project and then on top of that again you are charging a percentage of profits whatever the share might be."
And that is why he only asks for the profit share, if the film makes a profit. If it flops, Aamir makes nothing. But if it does well, he earns well. "Certainly I take a higher percentage of profits because I am risking my time. And I think the producers are happy I think," he said.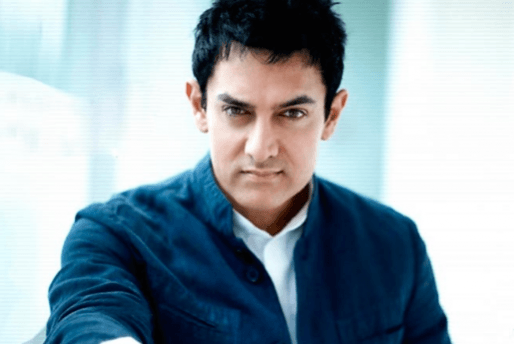 "If a film costs Rs 100 crore to make, I don't take any money in that. The money that is earned goes into P&A. Once that is recovered, the producer has recovered his Rs 100 crore investment and then I go into the percentage of profits," Aamir said.
Aamir Khan was part of another session at the 5th ISC after the inaugural, in which producer Sidharth Roy Kapur, screenwriter Akshat Verma, director Amit Masurkar and Dharma Productions creative director Somen Mishra were also present.