The count-down for the release of "Yennai Arindhaal" teaser has begun. The fans of Ajith Kumar are waiting for the video clip to release with bated breath and people are curious to see what it has to offer.
So, what to expect from "Yennai Arindhaal" teaser? Read on to know it.
Ajith's Stylish Looks
If you closely look at the teasers and trailers of Ajith Kumar's recent movies, one would easily notice that videos will show him in classy avatars. This is one factor that no director will leave an opportunity to strike a chord with audience by presenting him in stylish looks.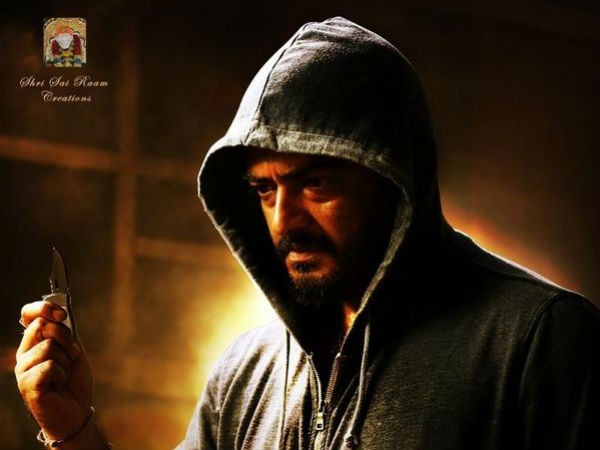 Mass Dialogue
What is a teaser without a mass dialogue? This has become a crucial factor in teasers of A-list actors. It is the lines that mouthed by the stars, which generate good buzz around the film. Ajith's teasers often had punch lines and Gautham Menon is completely aware of it. The actor's "Arrambam" and "Billa 2" had such elements, which took the hype around the flick to new heights.
Best Part in the End
Filmmakers these days are keeping the best parts to the end and audience can expect something brilliant from "Yennai Arindhaal" teaser, which will release on 4 December. Maybe, a powerful line by the actor in the end could be a perfect way of wrapping up the things.
Background Score
Nobody can deny the impact of the background score in trailers and teasers. It is the music that set the good tone for audience to watch the clip without any distractions. It had worked big time for Vijay's "Kaththi" and Harris Jayaraj will have his best tunes dedicated to "Yennai Arindhaal".
The good combination of the afore-mentioned factors will certainly take "Yennai Arindhaal" expectations sky high.