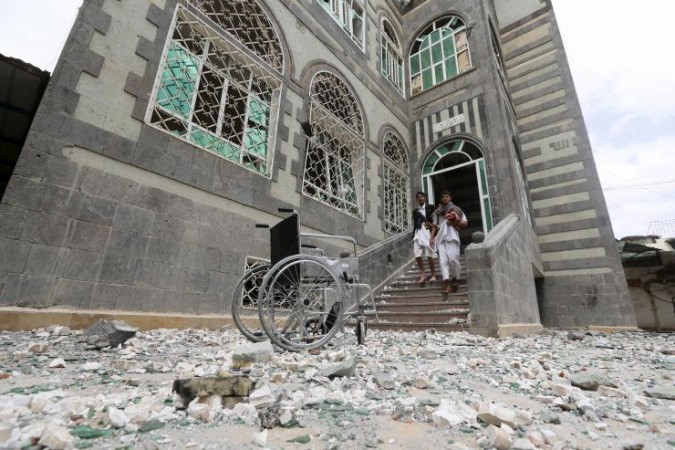 Iranian state media reports claim that a Saudi prince, who was a senior commander of the General Staff of the country's Armed Forces, was killed in a mission in Yemen.
The unconfirmed report published in Iran's "semi-official" Fars News Agency identified the slain army personnel as Major General Fahd bin Turki bin Abdulaziz Al Saud, who was killed along with two other senior officers.
The slain General according to the Iranian news source was the grandson of King bin Abdulaziz Al Saud.
The report, however, does not clarity whether the Saudi prince killed in clashes with Houthis was related to present ruling monarch, Salman or King Abdullah,who died on 23 January 2015.
The report citing unnamed sources noted that the general was killed during a mission in Northwestern Yemen on 11 April.
The Saudi Major General was on a mission in Al Majda village, Quatabir district, of the Sadah governorate in Northwestern Yemen, when they were attacked by the Houthis.
The Iranian news report comes days after Saudi Arabia's defence ministry announced that three Saudi officers were killed and two others were injured after Houthi rebels in war-torn Yemen fired a mortar round at a Saudi border post.
Al Jazeera, however, did not reveal the name and rank of the personnel killed in the battle.
Saudi Arabia and a coalition of Arab countries launched the air strikes on 26 March, after the Iran-backed rebels seized the capital city of Sanaa. The country recently claimed that the air campaign against Houthi rebels in Yemen has been "very successful" and gone "beyond its goals".
The airstrikes have reportedly killed at least 500 Houthi rebels and scores of civilians.