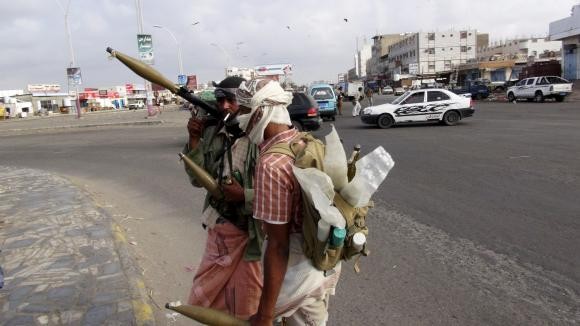 Shiite rebels backed by supporters of former President Ali Abdullah Saleh reportedly have taken control over Yemen's third largest city of Taiz and its airport on Sunday.
An Associated Press report noted that the seizure of the city and its airport comes a day after Houthi rebels called for a general mobilisation against forces loyal to the incumbent President Abed Rabbo Mansour Hadi.
Early on Saturday, Hadi, who following the crisis, had fled to Aden, made his first public address, in which he defiantly challenged the Houthi rebels.
The rebel factions in reply to Hadi's speech made their first attempt to take control of the international airport and a security base, leaving at least three people dead.
Explosions were heard across the city and at one point, Yemeni fighter planes even conducted bombing raids on the presidential home of Abdu Rabbu Mansour Hadi, NYTimes had reported.
Amid escalating crisis, even the United States has evacuated its remaining military personnel from Yemen, a US official confirmed to BBC.
About 100 US troops were evacuated out of Yemen on Saturday from an air base near the southern city that was stormed by al-Qaeda fighters on Friday.
Yemen has been slipping fast into chaos with the militant outfits including the Houthis, al-Qaeda and Isis gaining more hold over the country. Concerned by the escalating crisis, the UN Security Council has decided to hold an emergency meeting on Sunday to discuss about the Yemen crisis.