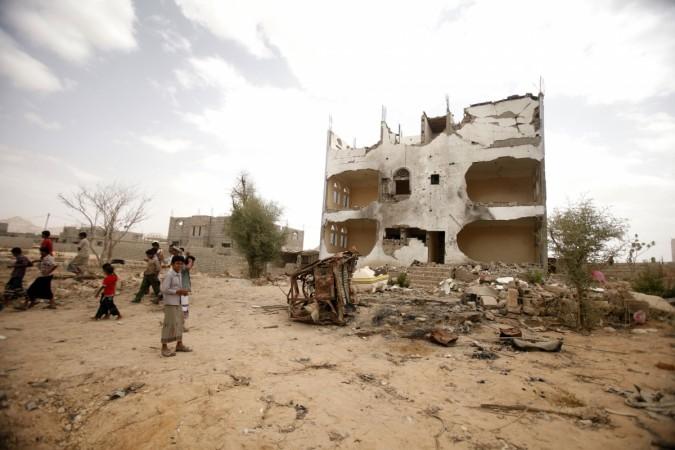 An al Qaeda top commander and at least six suspected members of the terror outfit were killed in US-led drone strikes in two different provinces of Yemen, according to reports on Thursday.
Al Qaeda in the Arabian Peninsula (AQAP) chief Jalal Belaidi alias Abu Hamza and two of his guards were killed in the Maraqesha area of Abyan province on Thursday, AFP quoted a relative as saying.
The six suspected al Qaeda members were killed in Yemen's Shabwa province. They came under attack when they were travelling in a car in al Rawda city late Wednesday. AQAP is believed to be operating in the area, Reuters reported.
The incidents come days after the militant outfit reclaimed Azzan town in Shabwa province. Al Qaeda, which ruled Azzan befor being driven away by an alliance of tribesmen and armed residents in 2012, gained control over the town on Monday.
"Dozens of al Qaeda gunmen arrived in the early hours of the morning and set up checkpoints at the entrances to the town and in its streets. They planted their black flag on government buildings," a resident told Reuters.
Al Qaeda has been expanding in Yemen even as Houthi rebels are fighting against the forces loyal to President Abd-Rabbu Mansour Hadi to take full control of the territory.
While Saudi-led Gulf Arab coalition is backing the forces loyal to Hadi in defeating the Houthis, the US is carrying out drone strikes against the al Qaeda militants in the area. The US claimed to have killed several top leaders of AQAP, including its chief Nasser al-Wuhayshi last year.