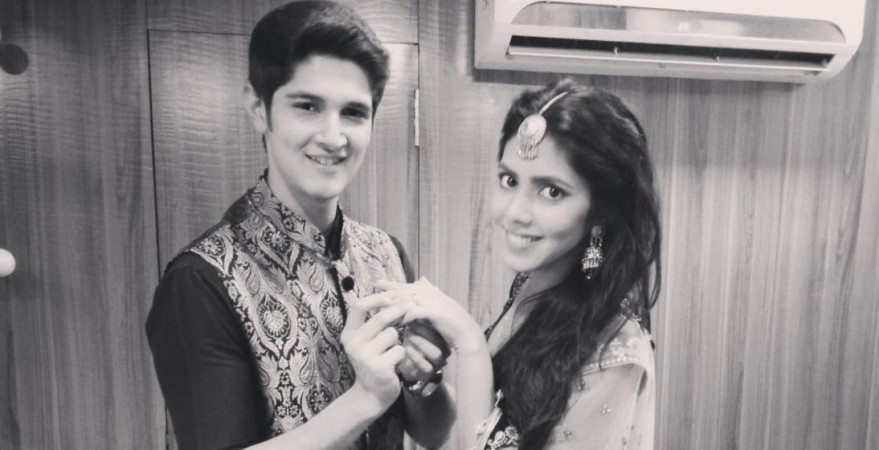 Even as "Yeh Rishta Kya Kehlata Hai" has been revolving around the grand Haryanvi wedding of Naitik Singhania (Karan Mehra) and Akshara Singhania's (Hina Khan) son Naksh (Rohan Mehra) with Tara (Umang Jain), the makers are set to spice up the wedding track with some nail-biting scenes in the upcoming episodes.
According to a report in Tellychakkar.com, Naksh's life will be in danger when he will be caught up in a heap of wheat grains. Unable to set himself free from the load of heap, Naksh will start feeling suffocated. "Naksh (Rohan Mehra) will accidentally get caught in a heap of wheat that would be getting filled up with every passing second. Commonly called 'Gehu ki haudiyaa', this custom of piling of wheat is usually found in villages. And with wheat covering his body from top to bottom, he will feel suffocated," a source told the web portal.
Not just that, Naksh might also lose consciousness, which will leave viewers wondering if this is the end of Rohan's character. Also, will he finally tie the knot with his ladylove? Only time will tell.
Meanwhile, there were reports recently that Hina had apparently refused to play the role of a mother-in-law at the time when the show was revolving around Naksh and Tara's wedding. Hina's reluctance to play the role of a mother-in-law at this stage of her career has left the makers with no choice but to alter the ongoing track. Apparently, the makers have decided to postpone the wedding track for a couple of months.
Some reports also said that Naksh and Tara's wedding might not take place as the makers were mulling over the idea of introducing a new girl in Naksh's life and spice up the couple's relationship. It has also been learnt that cheerful Tara may tun negative with the entry of the new girl. This, however, didn't go down well with Umang, who said she might quit the show if the makers decided to cast a new girl and sideline her character.