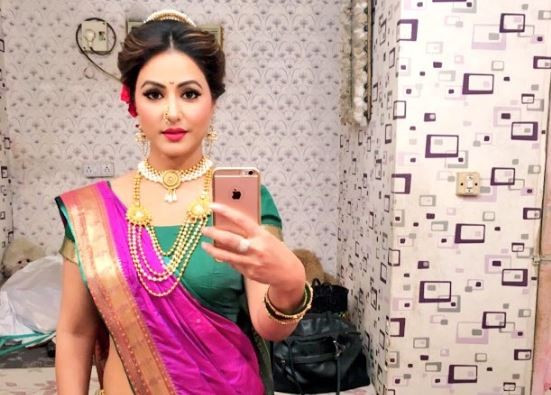 Television actress Hina Khan aka Akshara of Yeh Rishta Kya Kehlata Hai, who has been the face of the show since its inception, has apparently started throwing tantrums on the sets.
Rumour has it that the actress is not happy with the show's focus shifting towards the younger actors. Hina also has issues with the script and demands that the screenplay and tracks involving the younger actors should be approved by her.
"Hina has been visibly unhappy about the fact that the younger generation actors in the show have made a mark for themselves. From the time the love track of the youngsters has been in focus, Hina has directed all in the team to get the screenplays and tracks approved from her. Even if she is late to shoot, she has all the time to go through the screenplay of the entire cast and make effective changes, wherever she feels like," a source told Tellychakkar.com.
The report also said that Hina, who was diagnosed with kidney stone recently and was away from the shoot, had deliberately taken 20 days off, which was uncalled for. The actress apparently wanted to prove to the production house and the channel, Star Plus, that she still rules the show and the ratings.
However, Suzanne Bernert, who was a part of the show for a short period of time, has refuted the rumours. The actress told the Times of India that Hina is a thorough professional. "At my time, she was very professional who knew her lines and was courteous to her co-actors. She even shot during high fever and I always enjoyed my scenes with her," she said.