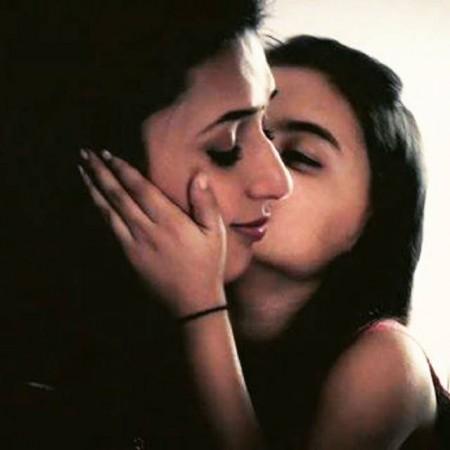 In the latest development of hit show "Yeh Hai Mohabbatein", Ruhi went missing from school and Raman (Karan Patel) and Shagun (Anita Hassanadandani) was seen worrying about her whereabouts.
Later they got to know that it was the woman activist, Sujata, who picked Ruhi up from school and took her to the Bhalla family.
Ruhi was glad to be reunited with her Ishima and even realised why her Ishima had chosen Aditya's custody over her. Hearing this, Shagun was left with no option, but challenge Raman that if Ruhi stays with them, she would take away Aditya with her.
However, surprisingly, Ruhi and Aditya both refuse to return with Shagun.
While, Ruhi clarifies that she wants to live with her Ishima (Divyanka Tripathi) rather than her, Aditya too expresses his wish to stay with the family, much to Shagun's surprise.
Shagun tries to persuade Aditya, but fails and leaves the Bhalla house threatening Ishita, that she would take a revenge on her.
Delighted to have both the kids, Ishita then informs the children that Raman and she will seek their custody soon and put a full stop to the custody issue.
Although happy with Ruhi beside them, Ishita and Raman then tries to find out that what made Ruhi change her mind towards her Ishima and support her. They soon get to know that an unknown person has helped Sujata to convince Ruhi.
It now remains to be seen if Shagun accepts her defeat or plan a plot to create problems in Raman and Ishita's lives again.