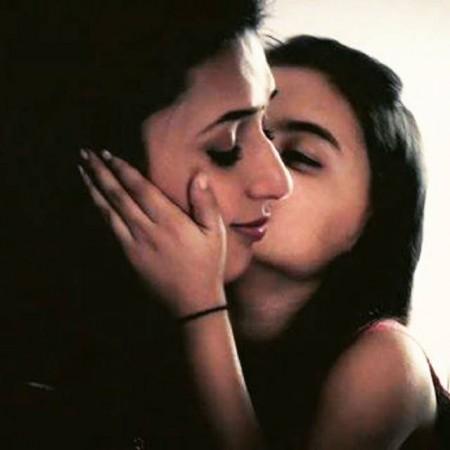 For some time now, "Yeh Hai Mohabbatein" has been revolving around Ishita (Divyanka Tripathi) who is struggling hard to get her daughter Ruhi back from Shagun (Anita Hassanandani).
Ishita had to hand over Ruhi's custody to Shagun for the sake of Raman (Karan Patel), who felt that Adi needs his family more than Ruhi.
However, Ishita failed in all her attempts. To add to her misery, Ruhi is seen distancing herself from her beloved Ishima and has even started hating her.
Further, Ishita is unable to stop Shagun from using Ruhi for her own interests. Shagun has enrolled the little girl as a model for an ad campaign.
Shagun also sent a legal notice restricting Ishita from meeting Ruhi. This irked Ishita who, with the help of her lawyer, has challenged the new order. In the court, Ishita blames Shagun for being an irresponsible mother, whereas Shagun claims that Ishita is causing disturbance in Ruhi's life.
While the two were arguing, women's rights activist Sujata (Anju Mahendroo) enters the court room and highlights some loopholes in the case.
She points out that Ruhi's initial custody was given jointly to Raman (Karan Patel) and Ishita, but while transferring the custody, the papers only had Raman's signature and Ishita's was missing. The judge then ordered to reopen the custody case.
It now remains to be seen if Sujata succeeds in bringing Ruhi back to Ishita.